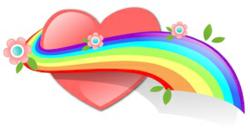 Santa Clara, CA (PRWEB) August 23, 2011
Unlike all other online dating websites, http://www.informeddating.com performs comprehensive verification on all members to ensure a no fraud, no criminal background and HIV free online dating environment. Anyone who is single, at least 18 years old, have clear criminal background, HIV free can now join for free. This offer ends on Sep. 23, 2011.
Comprehensive verification includes verification on all important factors people use to select their partners such as age, sex, race, legal status, marital status and history, children status, highest academic degree, occupation, personal asset, debt, credit score, height, weight, skin color, HIV, federal criminal background.
Need to mention that you will not have troubles or complaints associated with all other online dating websites. Informed dating website is designed to solve all the complaints people have with all other online dating services.
Informed Dating needs new customers to help launch the great service. As return, it will reward you with free sign up, no upfront cost or even pay you 50% commission for your kind help. This offer ends on Sep. 23, 2011. Please see website member sign up section for details.
Please see company's video ads at: http://www.youtube.com/watch?v=xHUcUoo00YI&feature=player_embedded
###