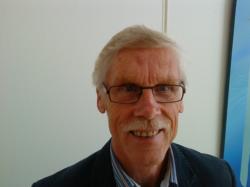 Anders's strong background in metal forming and his close familiarity with our Flexform technology represent a significant asset for Avure, especially with the global movement toward lean manufacturing practices.
Nashville, Tennessee (PRWEB) August 23, 2011
Swedish entrepreneur Anders Reinhold Andersson has joined the Board of Directors of Avure, LLC, the parent company of the Avure Technologies entities in the United States, Sweden, and Italy. Privately held and rapidly growing, Avure is the global leader in contained ultra high pressure processing systems. Its three primary business units focus on advanced material densification, sheet metal forming, and food processing, and the company provides related services and support globally.
Mr. Andersson has enjoyed a long and successful career in the international business community. In 1980, as Controller of the European division of Swedish Match Group, he led a management buy-out of five of the Group's operating companies. The resulting entity was SwePart, a specialist in industrial steel products and tools manufactured for the European market. Andersson became CEO of SwePart in 1989 and was later instrumental in the successful sale of the company to Hexagon Group.
Since then, he has been a private investor, serving at the helm of several wholly or partly owned engineering companies, including Sweden's Prototal, which provides rapid prototyping services
on its two Avure Flexform™ fluid cell presses. Flexform presses are used for highly efficient, low-volume parts production, primarily in the aerospace, automotive, and white goods industries.
Prototal is one of only three companies in Scandinavia to own Flexform equipment, and the sole provider of contract services in that region. "It is a very important function for manufacturers who are developing sample parts or need small quantities of an item," Andersson says. "We offer them an economical way to produce short runs without interrupting regular plant production."
"Anders's strong background in metal forming and his close familiarity with our Flexform technology represent a significant asset for Avure, especially with the global movement toward lean manufacturing practices," states Avure President and Chief Executive Officer Pat Adams. "In addition, his keen insight into business operations across Europe will make a meaningful contribution as we continue to augment development activities in all three of our business units."
Adams also announced that Mike Kirkman has been elected as Chairman of the Avure, LLC Board of Directors. Kirkman, a leading contributor to the growth and development of multiple global manufacturing companies, joined the Board in April 2010. Most recently, as President and CEO of Interconnect Devices in Kansas City, Kansas, he presided over the sale of the global supplier of high end connectors to the U.K.-based Smiths Group plc, an international leader in advanced technologies. Kirkman previously spent several years as a General Manager with Tyco Electronics, subsequent to serving on a team that accomplished the sale of the Thomas & Betts Electronics business unit to Tyco in 2000.
"Avure routinely does business on five continents," Adams comments. "Mike's international operational expertise will help us intensify our execution excellence, a critical factor in assuring that our customers maintain technological leadership in their respective markets. We have more than doubled in size over the past five years, and usage of our contained pressure technology is rapidly expanding in both industrial and consumer goods manufacturing sectors."
About Avure Technologies, Inc.
An innovator with a strong record of accomplishment, Avure demonstrates its expertise in high pressure by occupying leadership positions in its three primary business units: isostatic processing, sheet metal forming, and food processing. Avure isostatic presses, the largest in the world, are widely used for forming and densifying powdered, cast, and pre-formed materials, producing parts that possess the highest possible density of all available compaction methods. The company's world-class sheet metal forming technology is the preferred method for economical, low-volume parts forming and fast prototype components. Avure is also the largest provider of ultra high pressure systems utilized to pasteurize foods without heat or chemicals. The company offers total solutions to keep food pathogen-free and fresh longer–from recipe development to installation of the fastest, most reliable high pressure presses in the world. As of September, 2011, corporate headquarters are in Franklin, Tennessee, near Nashville, with equipment design, manufacturing, and support operations in Vasteras, Sweden; North American parts distribution and light manufacturing in Columbus, Ohio; and regional sales and support operations globally. For more information, visit http://www.avure.com.
###