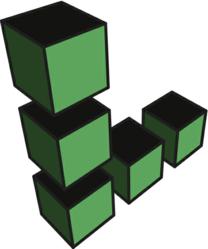 This is a testament of the devotion and dedication of our entire team to building great products and providing customer service and support that is second to none.
Galloway, NJ (PRWEB) August 23, 2011
Inc. Magazine today ranked Linode, a leading cloud hosting provider, number 298 on its 30th annual Inc. 500 List, an exclusive ranking of the nation's fastest-growing private companies. Linode, with a three-year growth rate of 1,097 percent, ranks 24th in the IT Services industry, first in cloud services, and 11th in New Jersey. This is the first time the company has appeared on the Inc. 500 list.
Linode makes it easy to deploy and manage Linux virtual servers in the cloud. Started in 2003, Linode has grown to over 45,000 customers, with cloud deployments in five facilities in the US and Europe. Among Linode's features and service include native IPv6, a managed load balancer service called NodeBalancer, an API for auto-scaling and provisioning, and the elegant and easy to use Linode Manager Web portal.
"It is a privilege to be recognized on the Inc. 500 list as one of the fastest growing cloud services companies in the country, a validation of the consistent hard work and commitment of our entire team to building great products and providing excellent customer service." said Christopher Aker, founder and CEO of Linode. "We're fortunate to have such a devoted team working hard to meet our clients' needs, and a loyal customer base that refers their friends and colleagues."
Linode ranked on the Inc. 500 list based on information gathered and assessed by Inc. Magazine researchers that detailed the company's percentage revenue growth from 2007-2010. Linode will be acknowledged at the 2011 Inc. 500|5000 Conference and Awards Ceremony, Sept. 22-24 in Washington, D.C. Complete results of the Inc. 500, including company profiles and an interactive database that can be sorted by industry, region, and other criteria, can be found on http://www.inc.com/500/.
About Linode
Linode delivers virtualized cloud services from five data centers across the U.S. and Europe to some of the most innovative companies in the world, such as The Onion and Creative Commons. The company's proven IaaS (Infrastructure as a Service) platform enables customers to deploy and manage Linux virtual servers in the Linode Cloud with the ability to scale deployments to meet business demands - paying only for what they use with no long-term commitments. For more information, visit http://www.linode.com/.
About Inc. Magazine
Founded in 1979 and acquired in 2005 by Mansueto Ventures LLC, Inc. (http://www.inc.com) is the only major business magazine dedicated exclusively to owners and managers of growing private companies that delivers real solutions for today's innovative company builders. With a total paid circulation of 712,647, Inc. provides hands-on tools and market-tested strategies for managing people, finances, sales, marketing, and technology. Visit us online at http://www.inc.com.
###