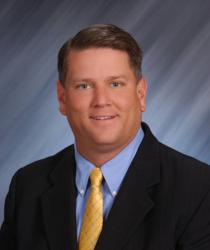 Kissimmee, Fla. (PRWEB) August 24, 2011
Chris M. Gent, a 25-year public relations veteran, recently earned professional certification in public relations and received the designation of Certified Public Relations Counselor (CPRC) from the Florida Public Relations Association. Gent now joins an elite group of less than 80 practitioners statewide who demonstrate the highest level of professionalism and advanced consultation skills in the practice of public relations.
Gent is vice president of corporate communications for Kissimmee Utility Authority, Florida's sixth largest municipally-owned electric utility. He serves as chief media spokesman for KUA and is responsible for internal and external corporate communications, including marketing and advertising, media and public relations, employee communications, special events and corporate philanthropy.
Gent holds a master's degree in strategic public relations from The George Washington University, where he graduated valedictorian in 2011. He earned his bachelor's degree in communications from the University of Central Florida and in 2010 was inducted into UCF's Nicholson School of Communication Alumni Hall of Fame.
To be eligible to sit for the rigorous daylong exam administered by FPRA, professionals must have already achieved professional accreditation and have at least 10 years of experience in the field of public relations, with no less than two in a counseling capacity.
About FPRA
Lt. Col. John Dillin, APR, CPRC, established the Florida Public Relations Association (http://fpra.org) in 1938 for the purpose of helping public relations practitioners do their jobs better. As the oldest public relations organization in the country, FPRA is dedicated to developing public relations practitioners, who, through ethical and standardized practices, enhance the public relations profession in Florida. FPRA is comprised of 15 professional and 12 student chapters throughout the state, providing professional development, networking and professional recognition opportunities.
About KUA
Founded in 1901, KUA (http://kua.com) is Florida's sixth largest community-owned utility providing electric and telecommunication services to 64,000 customers in Osceola County, Fla.
# # #