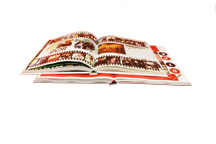 We support our customers by pairing them with a "Creative Consultant" who is not only on top of design innovations, but who is trained to help schools invent their own creative yearbook innovations as well."
Princeton, NJ (PRWEB) September 20, 2011
Developing a compelling yearbook design is an essential part of creating a successful yearbook. For many who take on creating a yearbook, it is a first introduction into the world of design and desktop publishing. Even under the guidance of a seasoned adviser, it can be very challenging to master both yearbook design software and theory in a short period of time. But great yearbook design is a yearbook must have... books with more appealing design are looked through more often, easier to sell, and help to create a strong yearbook tradition for years to come.
Step one is just learning the basics. Anyone can teach themselves about good graphic design by studying magazines and other print media that is similar in style to a yearbook. Taking note of reoccurring elements and trying to re-create page designs with your yearbook software is a great way to capture current trends and ensure a professional looking yearbook. But this method is not for everyone. For an easier road to design success, many yearbookers often turn to the expertise offered by their yearbook company.
An important role of good yearbook companies is to stay up-to-date on the latest trends in both the yearbook world, and the professional graphic design industry in order to share this knowledge with their customers. Entourage Yearbooks, the fastest growing yearbook company in the United States, encourages great design among their customers with design tools and training.
"We have created numerous tools for helping our customers incorporate great yearbook design into their books as effortlessly as possible," says Entourage Yearbooks account manager Ellen Sillery. "We have created hundreds of yearbook templates that feature both classic yearbook styles and the latest trends."
Once yearbookers have learned the basics of great yearbook design, the next step is to expand on it. This allows more creative freedom while working on the book and the comfort level with design makes the yearbooking process fun instead of stressful. Entourage Yearbooks offers classes and idea galleries to help their customers reach this level of design fluency.
"All of our customers have access to live webinars where we cover both broad and specific design topics including, yearbook design, yearbook theme, typography, setting up a style guide and more," explains Sillary. "Attending these webinars give our customers the confidence to stray away from the templates that we provide and design really creative pages that completely capture the essence of their school."
As great yearbook design becomes second nature, the next challenge is to continue pushing the limits beyond current trends. "We work with schools that are just not happy unless they are doing the most cutting edge design work out there," says Sillery. "We try to support their drive by pairing them with an Entourage Yearbooks "Creative Consultant" who is not only on top of design innovations, but who is trained to help schools invent their own creative yearbook innovations as well."
Whatever your level, great design can be easily achieved with a little bit of practice and the support of your yearbook company.
To learn more about Entourage Yearbooks and their templates and design training, please visit their website at http://www.entourageyearbooks.com
###