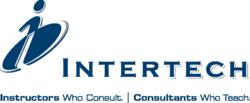 Our Complete HTML5 training course quickly spins up developers on this new technology
Saint Paul, MN (PRWEB) September 06, 2011
Intertech (http://www.Intertech.com), a leading provider of software development training and consulting, has launched a new HTML5 training course. The two-day course teaches experienced developers how to create cutting edge web applications with HTML5.
The HTML5 training course covers: The benefits of using HTML5; Differences in the versions of HTML4 vs. HTML5 including new attributes and elements; The native audio and video support built into HTML5; The Canvas element; Offline applications using Web Storage; The new form elements found in HTML5; and Degradation based on browser version.
"Looking forward we see more and more of our customers looking to leverage the power of HTML5 to create rich, interactive web applications. Our Complete HTML5 training course quickly spins up developers on this new technology," stated Dan McCabe, Partner and Director of Training Sales.
About Intertech
Founded in 1991 by local entrepreneur Tom Salonek, Intertech, Inc. has grown from a one-person shop to the largest combined software developer training company and research-supported consulting firm in Minnesota. Intertech designs and develops software solutions that power Fortune 500 businesses along with teaching these and other organizations including mid-sized companies and state government.
Intertech works with NASA, Wells Fargo, Lockheed Martin, Microsoft, Intel, and other major companies around the United States helping them learn and use technology. Intertech is a Microsoft Gold Partner, a Microsoft Inner Circle member, a seven time winner of the Best Places to Work in Minnesota award, a finalist in the Wall Street Journal's Winning Workplaces award, a multi-year winner of the Inc. 500 and the Inc. 5000 awards for company growth, a winner of the Forbes ASAP growth award, and a winner of the Minnesota Fast 50 growth award. Intertech has been featured in Inc., Forbes, Upsize magazine, the Star Tribune, the Business Journal, the Pioneer Press, the Hudson Star-Observer, Minnesota Business, and Twin Cities Business Monthly.
###