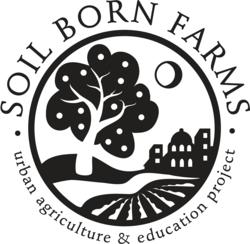 Sacramento, California (PRWEB) September 01, 2011
Through the month, they will donate $5 for every new person who "likes" their Facebook page (up to $500). This is a part of their overall plan to support a different community organization each month, pledging a sum of money based on the amount of new fans that join their Facebook page. Over the past ten months, they've used this charity model to donate to organizations such as Sierra Forever Families, Sacramento Food Bank, Legal Services of Northern California, California Brain Injury Association, Women's Empowerment, and many others.
"Soil Born Farms is an organization dedicated to bringing our community together through healthy living and sustainable food production," says partner Eric Ratinoff. "We live in such a rich agricultural area, but we too often take it for granted. So we're excited to get involved with Soil Born Farms, and hopefully encourage others to do the same."
As social media gains steam among lawyers, Facebook is still by far the most populated social network on the internet. Many are still trying to figure out how to make use of it within their professional lives, but this firm has an innovative approach to social networking. They post daily, weekly, and monthly updates to sites like Twitter, LinkedIn and Digg. They maintain a YouTube channel, iTunes podcast and WordPress blog, uploading videos and podcasts to educate people about the areas of law they handle. But they've committed their Facebook page to promote community organizations rather than their firm.
"We don't want to interrupt someone's social conversation with a lawyer advertisement," says Brooks Cutter. "On a site like Facebook, we think it's better suited to talk about social issues, such as a fundraising event that might get more people involved and excited about supporting the community at large."
"It's one way to bridge the gap between business and community," adds Bill Kershaw. "Our goal is to gain as many fans as possible and keep them updated on various organizations that strengthen our community."
Kershaw, Cutter & Ratinoff represents injured plaintiffs in automobile and motorcycle accidents, traumatic brain injuries, insurance bad faith, and product liability cases. They have demonstrated their ability to devote substantial resources through trials involving large corporations and have generated hundreds of millions of dollars in recoveries for their clients and the classes they have represented.
###