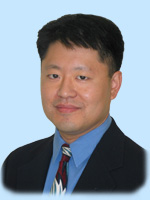 The key to dental implant excellence is education and synergy among everyone involved.
Tewksbury, MA (PRWEB) September 08, 2011
Drs. James Wu and Daniel Jeong of Advanced Surgical Associates in Tewksbury, MA, are embarking on a 10-month educational campaign, called the Synergy Training Program, to develop a treatment planning synergy among area dentists, their oral surgery practice and dental laboratories. Drs. Wu and Jeong will host more than a dozen restorative dentists in the Merrimack Valley region for five day-long training sessions over the next year to develop a better understanding of optimum treatment planning for dental implant patients.
"Aging Americans are embracing dental implants as an alternative to traditional crown and bridge dentistry at unprecedented rates," said Dr. James Wu, head of oral surgery at Advanced Surgical Associates in Tewksbury, MA. "Dental implants have essentially an indefinite lifespan, while clinical studies show other alternatives traditionally require additional care after 10 years on average.
"The key to dental implant excellence is education and synergy," continued Dr. Wu, a Clinical Instructor at Boston University School of Dentistry and staff surgeon at Boston Medical Center. "There should be seamless communication and a detailed continuum of care planned among the family dentist, oral surgeon and dental lab to ensure success for every patient. That is what this Synergy Training Program is all about and we're pleased to bring it to Massachusetts. The response from area dentists has been phenomenal and we will explore adding additional sessions in the future to accommodate those who could not attend these initial dates. "
The Synergy Training Program sessions, which begin on September 30th, will take place at Stonehedge Inn in Tyngsboro, MA and 35 continuing education credits will be offered to those dentists who complete the program.
Advanced Surgical Associates was recently recognized for being the first oral surgeons in the Merrimack Valley to offer advanced 3-D scanning for dental implant treatment planning. This advancement, along with this new professional education program, further exemplifies the practice's dedication to making dental implants a real option for area residents.
For more information on dental implants or the Synergy Training Program, visit advancedsurgicalassoc.com or call Advanced Surgical Associates at 978-851-5200.
###