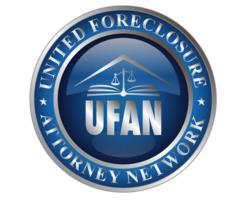 Roseville, CA (PRWEB) September 15, 2011
By: Kristin Crone, Esq., UFAN Legal Group, PC dba United Foreclosure Attorney Network (UFAN)
On Thursday September 1, 2011, United Foreclosure Attorney Network (UFAN) filed suit in Sacramento County Superior Court (case number 34-2011-00110146) on behalf of numerous homeowners against Wells Fargo and others alleged by Plaintiffs to be involved in a scheme to defraud and otherwise take advantage of American homeowners.
This suit is a chance for homeowners to fight for their rights. And, it will be a fight. The complaint details how a vast number of homeowners nationwide are facing mortgage debts far greater than the value of their homes. Many homeowners lost what equity investments they had in their homes when the housing market crashed.
The lawsuit levies blame for the crash of the mortgage market against big banks and mortgage lenders. According to the complaint, sometime between 2000 and present, mortgages were packaged up in pools of mortgages called Residential Mortgage Backed Securities (RMBS), and the RMBS were sold to investors. Because a bank could quickly recoup amounts spent issuing mortgages by the sale of these pools of mortgages, the banks incentivized mortgage brokers and lending institutions with high fees for origination (yield spread premiums, origination fees, and discount fees). Plaintiffs allege that these fee incentives encouraged the origination of highly predatory loans to individuals who could not afford the loans long term.
The complaint further alleges that proper underwriting procedures were abandoned and Plaintiffs were led to believe that they could afford afford loans they could not because of the incentivization of the mortgage brokers and other agents. Plaintiffs allege that the terms of the loans were complex and difficult to understand even for sophisticated borrowers. Plaintiffs were promised they could refinance before payments went up, but despite unchanged financial circumstances, many Plaintiffs were later denied the promised refinance. In some instances, refinances or "loan mods" were granted but they actually increased the borrower's monthly payment and/or required a large cash payment up front of $10,000 or more. Moreover, certain Plaintiffs were put into high-cost subprime loans, when they had A+ credit and qualified for prime loans.
One cause of action claims that Plaintiffs did not receive the benefit of the contract for which they bargained. Plaintiffs, believing they would be placed into a mortgage with a traditional Lender/Borrower relationship, later found that they did not have a "lender" with whom they could deal, but instead a servicer. Servicers are not at liberty to make changes to contracts when circumstances are unforeseeably changed. Instead, servicers are governed by trust pooling and servicing agreements (PSAs) which severely limit the action a servicer can take. Furthermore, servicers increase profits through foreclosure whereas a lender has an interest in the overall profit of the transaction. The complaint alleges that had many homeowners had a lender with whom to deal, they could have restructured the mortgage for a more desirable resolution for both lender and borrower. Although Plaintiffs understood that their loan could be transferred to a new owner, they claim that they were never told that the loan could be transferred to multiple stockholders and thus they would lose their ability to communicate effectively with their lender.
The complaint claims that the lead Plaintiff in the case was convinced by Wells Fargo to accept a subprime mortgage with an interest rate of 9.13% despite her A-1 credit rating and income of $5,000 per month. When she signed for the loan she was promised the ability to refinance within a few years. However, when the time came for the refinance she was denied based on supposed insufficient income. Her income had not changed from the time the loan was originated. The complaint alleges that she was fraudulently induced into accepting the loan on the promise of the ability to refinance and was irreparably injured by the actions of Defendants thereafter. She has since been dispossessed of her property.
The complaint further alleges that Wells Fargo is liable for the earlier actions of companies which it later acquired. Court documents claim that Wells Fargo acquired Wachovia and Golden West Financial, which had issued a large number of "pick-a-pay" loans. "Pick-a-pay" loans are negative amortization loans that allow borrowers to make a minimum payment less than the interest accrued. The unpaid interest is then added to the principal balance of the loan. Because the nature of these loans was not for a fixed amount of money, they were allegedly not negotiable instruments under the California Commercial Code. For this reason, Wells Fargo cannot claim to be a holder in due course of a negotiable instrument, and therefore is not insulated from liability tied to the harmful pick-a-pay loans issued by Wachovia and Golden West.
UFAN will continue to fight for the rights of its clients. Complementary consultations available.
ABOUT UNITED FORECLOSURE ATTORNEY NETWORK
The United Foreclosure Attorney Network (UFAN) is a Roseville, California-based law firm providing mortgage and other debt related legal services. The dedicated attorneys and staff at UFAN work tirelessly to seek justice for fraudulent mortgage practices and fight for the rights of American homeowners. For more information call toll free 1-866-400-4242.
This release may constitute attorney advertisement. The information in this release and on the United Foreclosure Attorney Network (UFANLaw.com) website is for general information purposes only. Nothing in this release or on the United Foreclosure Attorney Network (UFANLaw.com) website should be taken as legal advice. Prior successes are no guarantee of future performance. Litigation is inherently uncertain and results in litigation are never assured.
# # #