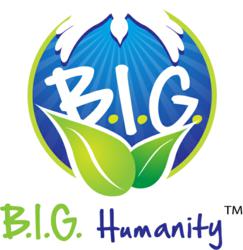 Our mission is to provide life sustaining resources for our men, women, and children in need, starting with the Domestic Unity Campaign.
Six Counties in Southern California (PRWEB) September 13, 2011
Local Veteran kicks off the 2011 Holiday Water Giving Drive for the homeless in Southern California!
B.I.G. Humanity has begun their Holiday Water Giving Drive in order to provide to over 350,000 homeless people with the aid of 330 registered facilities during the upcoming 2011 Holiday Season.
In early 2010, Naval Officer Rudy Swigart returned home to Southern California from an arduous tour in Iraq, and immediately began to formulate his strategy to provide life sustaining goods, starting with bottled water, to homeless and the needy in the United States. As such, the Domestic Unity Campaign was born.
Uneasy with the state of the economy and humbled by the findings of his research, he was determined not to let the overwhelming numbers deter his dreams of providing life sustaining products. Beginning with delivering bottled water directly to homeless people and providing unparalleled support to organizations that service the less fortunate.
Help - Visit - Select - Give - Make a difference! California Non-Profit Corporation
###