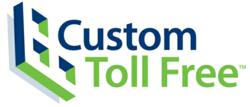 To be considered, each must submit to the Business Journal its revenue figures for the past three years. Companies with the highest percentage revenue growth between 2008 and 2010 make the list…
Seattle, WA (PRWEB) September 13, 2011
The Puget Sound Business Journal has named The Rugly Group d.b.a Custom Toll Free as a 2011 Top 100 Fastest-Growing Private Company. Custom Toll Free and the other companies listed are to be profiled in the October 14th, 2011 special publication and honored at an event on October 12th, 2011 at the Washington State Convention Center in Seattle, WA.
According to the PSBJ website, "This is the 16th year for the Business Journal's flagship award program. Each year, companies vie for a coveted spot on this dynamic list. To be considered, each must submit to the Business Journal its revenue figures for the past three years. Companies with the highest percentage revenue growth between 2008 and 2010 make the list..."
For a full list of the 2011 Top 100 and more information, please visit the PSBJ website: http://bizjournals.com/seattle.
About Custom Toll Free
Custom Toll Free is a national leader in the field of web services and marketing with vanity phone numbers. Custom Toll Free provides clients number search and location, market consulting, direct response services and e-commerce technology solutions for marketing and telecommunications companies nationwide. For more information, please visit http://www.customtollfree.com or call customer service phone number 1.800.CUSTOMIZE.
###