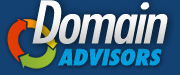 Cheesecake makes up a large segment of this 70 Billion Dollar Plus Industry.
Boston, MA (PRWEB) September 13, 2011
DomainAdvisors, a leading domain and online business brokerage firm announced that Cheesecake.com has been listed exclusively for sale with their company. According to the National Association for the Specialty Food Trade (NASFT), Cheesecake makes up a large segment of this 70 Billion Dollar Plus Industry.
"With the holiday season right around the corner, it's the perfect time to purchase such a category defining name," says Tessa Holcomb, CEO of DomainAdvisors. "For some retailers, the holiday season can represent up to 40% of annual sales. The cheesecake.com domain name provides a powerful brand that can be capitalized on almost immediately."
Generic domain names have extremely targeted traffic, offer a unique branding opportunity, and can help position your company as a market leader. Comparable domains that have sold in the past include Pizza.com for $2,605,000 in 2008, Camera.com for $1,500,000 in 2006, eFlowers.com for $1,000,000 in 2003 and Fish.com for $1,000,000 in 2000.
For additional information or offer guidelines contact Senior Advisor, Brooke Hernandez, at 800.477.8207 or Brooke(at)DomainAdvisors(dot)com
About DomainAdvisors
DomainAdvisors assists domain owners and online businesses in the overall planning and execution of their domain strategy. DomainAdvisors offers resources with the knowledge and understanding necessary to provide invaluable guidance during the entire lifecycle of a domain. Services range from consultancy to acquisitions, to all elements of monetization, development, branding and sales. Domains can be complicated and DomainAdvisors provides the opportunity to leverage years of industry experience to help maximize success.
###