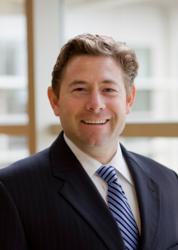 As Upwelling's name implies, our mission is to bring value to the surface.
Sacramento, Calif. (PRWEB) September 15, 2011
To assist institutional investors unlock value from legacy assets tied up in the $1.5-trillion global private equity market, a former senior portfolio manager at the California Public Employees Retirement System (CalPERS) today announced the formation of Upwelling Capital Group LLC.
The California-based company will be focused on helping institutional investors to more effectively manage and maximize value from non-core and often under-performing legacy alternative investments, said Joncarlo Mark, the firm's founder and managing member.
Legacy investments include end-of-life private equity partnership interests, co-investments and direct investments.
"As Upwelling's name implies, our mission is to bring value to the surface," said Mr. Mark, who specialized in private equity during his 12-year tenure serving CalPERS. "We do this by helping institutional investors preserve and create value while protecting them from the variety of risky complications that often arise with legacy alternative investments."
Upwelling, noted Mark, targets a growing need in the alternative investments arena where, during the past ten years, allocations have tripled for many institutions. So too has the number of legacy assets within their portfolios. Mark said this is the reason many investors are now vigorously trying to shed parts of their legacy portfolios and streamline the number of relationships they maintain with outside investment managers.
"I have formed Upwelling to meet a huge need and opportunity within the private equity industry to unlock value from illiquid partnership structures and private direct investments and create efficiency for clients," Mark said. "With focus and accountability placed on legacy assets, which at times need to be skillfully restructured or liquidated, we can help free up capital from stagnant investments that risk continual erosion of value."
During his tenure at CalPERS, Mr. Mark led restructurings of over $2 billion of private equity partnership interests. Additionally, Mr. Mark helped oversee a $2.25 billion secondary transaction in 2007, which at the time was the largest secondary sale completed by any public pension fund in the United States.
From 2007 to 2010, he also served as the Chairman for the 240-member Institutional Limited Partners Association (ILPA) and helped develop the ILPA Private Equity Principles (ilpa.org), which have profoundly impacted alignment of interests, transparency and partnership governance in the private equity industry.
In addition to helping manage legacy investments, Upwelling Capital Group also provides strategic investment advice and management services to the institutional marketplace. Beyond the internal skills possessed by the team, Mark said that Upwelling Capital Group will tap its extensive network of industry experts including accounting, legal, restructuring, investment banking, valuation and executive search professionals in order to best manage any given situation.
###