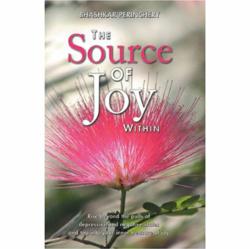 This retreat offers a space for those who want to go consciously and become more familiar with the inner riches, the inner depth and mysteries, and find a balanced and creative approach to life.
Chicago, IL (PRWEB) September 17, 2011
Inner Metamorphosis University (IMU) announces a meditation retreat for inner silence and harmony with Bhashkar Perinchery in Wisconsin, US. This meditation retreat offers a unique opportunity for people to leave their routines and habitual surroundings behind – oftentimes perceived as monotonous and tiring – to again recognize and notice the beauty and uniqueness all around them.
Practicing meditation exercises is known to be an effective way to subside the towering mental fatigue commonly encountered in today's extremely competitive work environments. A few days of spiritual vacation in this meditation retreat with Bhashkar Perinchery in Wisconsin comes as a great opportunity for people to learn to relax, attain a peace of mind, and rejuvenate. Featured with blend of silent meditations and breath-awareness techniques as well as approaches to bring one's own unconscious patterns into visibility, this meditation retreat has especially been designed to introduce people to authentic ways to practice meditation in solitude as well as during their daily activities.
Bhashkar's words about the retreat: "This retreat offers a space for those who want to go consciously and become more familiar with the inner riches, the inner depth and mysteries, and find a balanced and creative approach to life. It is a space to allow authentic silence without getting trapped in seriousness, comparison and competition. It is to recognize the wonder and the beauty of the life that we have so that we can live it gracefully and in gratitude. The methods used in the retreat can be applied further in the life-process so that it is not just doing the retreat and then going back into the old settlement in the usual way; but the retreat can be a context to reconnect to our inner source so that we can also continue to deepen the consciousness in the day-to-day living beyond the retreat. Besides the different indications and the supportive explanations there will also be room for questions and individual meetings."
This meditation retreat in Wisconsin is a conscious attempt from Bhashkar Perinchery, a mystic and author of international recognition, to share with people the art of recognizing and remembering the beauty and wonder at every moment of their lives. The meditation retreat program comes with two options, a five day option and a weekend-only option, with the five day program being highly recommended. Time-frames are Tuesday, November 1 to Sunday, November 6, 2011 or the weekend option is Friday, November 4 to Sunday, November 6, 2011.
Delicious vegetarian organic meals, lodging, and educative material (book/DVD) will be provided all inclusive with the retreat registration fees. There is a special discount on the registration fees for people registering before October 10, 2011. Online-Registration and information for this Meditation Retreat are available on: http://www.Lifesurfing.org or by calling at 773-262-1468.
About Bhashkar Perinchery
Amongst his friends known as FIL (Friend of Inner Light), Bhashkar Perinchery was the initiator of the Universal and Multiversal Academy, established in 1991 in Germany, as well as the Inner Metamorphosis University, initiated in 2005 in Chicago, US. He has been delivering seminars, lectures, and training sessions in institutes, symposiums and universities worldwide for the last 35 years. With several publications, videos, books and articles on reclaiming one's divinity, world peace, and ecological balance, Bhashkar Perinchery has always offered to people practical methods to develop a joyful approach to self growth. He is also the author of a practical meditation guide, an "Everyday Awareness Workbook" The Source of Joy Within.
###