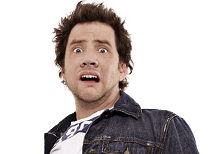 "We are very excited about the potential for other brands to work directly with our celebrity partners to create compelling content that will win virally."
Los Angeles, California (PRWEB) September 19, 2011
engage:BDR and Jamie Kennedy Entertainment have launched HAHA,JK!, an online hidden-camera show in the vein of the hit comedy series.
The Jamie Kennedy Experiment, which premiered August 31st on the comedy-news website, HAHAJK is part of an ongoing collaboration with digital marketer and display network, engage:BDR, who partners with Kennedy to produce, display, and distribute creative online content.
Doubling as a promotion for HAHA,JK!, the launch of the 7 minute webisode provides an innovative channel for brand visibility, which engage:BDR utilizes to integrate advertising brands into the content.
Sponsored by Ask.com, the debut webisode of HAHA,JK! will follow one of three 30-second Ask.com commercials (starring Jamie), and be wrapped in Ask.com branding. Additionally, these ads will appear across various digital outlets within engage: BDR's extensive network. The producers' aim is to provide each sponsor with an original, tailored approach to engage the brand's target audience while organically connecting it to the content.
engage:BDR VP of Branded Entertainment Jason Steingold commented, "We align with brands, then find creative ways to integrate them into the content and guarantee views within their demographic through our broad display distribution."
By attracting direct sponsors, producers can fund productions and distribute content online while circumventing the traditional and often arduous process of pitching a show to television networks. In return, advertisers are guaranteed visibility through engage:BDR's sizeable network of over 1500 comScore beaconed premium websites, published exclusively above-the-fold in only high share of reach placements. In-banner video ads are strategically placed, securing substantial audience impressions without reliance on viral distribution. Any visibility generated by viral behavior is added value for the sponsor.
engage:BDR CEO Ted Dhanik adds, "We are very excited about the potential for other brands to work directly with our celebrity partners to create compelling content that will win virally, while leveraging engage:BDR's display media network to access guaranteed interaction on a broad scale."
The webisode, entitled "The Assistant", stars Kennedy, actor/comedian Dave Sheridan, and features a guest appearance by former Pussycat Doll Jessica Sutta.
About engage:BDR
engage:BDR is a comScore-beaconed top-25 international display network with a full arsenal of marketing solutions. They represent the core of their clients' abilities to acquire, retain and scale their businesses. engage:BDR produces Premium Branded Content and leverages its vast network of 150mm global monthly unique users and proprietary technologies to distribute and guarantee engagement with their clients' brands.
About HAHA,JK!
HAHAJK.com is "News the way you want it: Funny." Comedian Jamie Kennedy's new humor site combines current events and real news with a hilarious spin. Warning: The facts may or may not be factual.
###