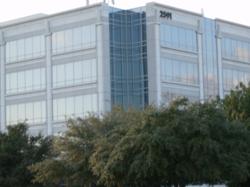 Nationwide Incorporators offers complete incorporation services from an experienced business attorney at prices competitive with "self-help" document preparation services.
Frisco, TX (PRWEB) September 20, 2011
Entrepreneurs starting a company know it's important to choose a business structure that will provide personal asset protection. They also want a structure providing the best tax advantages. Is the best choice a C Corporation? an S Corporation? an LLC? And where should this new entity be formed? in the owner's home state? Is there an advantage to forming a Nevada or Delaware corporation or LLC?.
According to Nationwide Incorporators, these are but a few of the terms and questions Americans starting a business may have spinning around in their head after exploring online incorporation service websites, self-help incorporation books or other resources. Of course, using the services of an experienced attorney would avoid this dilemma but Nationwide Incorporators believes this is not an affordable option for many people particularly those looking to preserve every available dollar when starting a new business. But what if the low prices advertised by leading "self-help" or "document preparation" services were available from an experienced business attorney?
Operating under the radar of well-known leading online incorporation services is Nationwide Incorporators based in the Dallas, Texas area. Founded in 1997 by an experienced corporate attorney, the company provides online incorporation services in all 50 states but distinguishes itself by providing completely customized, attorney-prepared documents and forms. It also offers a free, no-obligation phone consultation with an attorney to answer common questions about different business structures and tax classifications.
"I get calls every week from people asking about forming a corporation or LLC in Nevada or a Delaware because they heard that these were the best incorporation states," says Mike Ross, founder of the company and a business and corporate attorney who began practicing law in 1972. "Too often people select a particular business type or incorporation state because that's what a friend or relative did, but they have no idea if this is right for them or what the advantages are, if any. I'm happy to take the time to dispel common misconceptions so they don't make costly mistakes. That's why I offer a free, no obligation phone consultation."
"Nationwide Incorporators has grown steadily since it was started 14 years by establishing a loyal network of accountants who regularly use our services or refer their clients to us," says Ross. "Clients are often advised by their accountant to form a corporation or LLC but can't afford to pay an attorney on top of their accountant's fee, and a CPA doesn't want to practice law by preparing legal documents. Nationwide Incorporators provides the alternative that satisfies both parties."
"People tend to approach choosing an online incorporation service in the same way they would if they were searching online to buy a digital camera," says Ross. "They make the mistake of looking for the cheapest price believing that 'a corporation is a corporation.' If they read the fine print in the disclaimers on those websites, they'd understand that they're almost invariably getting just sample or partially personalized documents churned out by automated software or even just being sent a forms CD with sample documents that they have to edit on their own. For about the same price, Nationwide Incorporators provides completely customized, attorney-prepared documents and forms."
As Ross explained, "Nationwide Incorporators provides business owners with the same "turn-key" documents and services I provided as an attorney in private practice but at a fraction of the price I charged 15 years ago when I started this company.This can't be done by the huge online incorporation services that depend on volume. Nationwide Incorporators also provides free unlimited support to answer questions that always arise about operating and maintaining a new corporation or LLC."
About Nationwide Incorporators
Nationwide Incorporators is an incorporation service providing complete formation services in all 50 states for business corporations, professional corporations, nonprofit corporations and limited liability companies. Services are provided through comprehensive, step-by-step questionnaires on the company's website as well as by phone. Appointments can also be scheduled in the company's offices in Frisco, Texas. Michael A. Ross is the president and founder of the company. He is a California licensed attorney admitted to practice in 1972 and a graduate of Loyola University School of Law in Los Angeles.
###