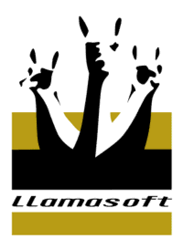 The CSCMP Annual Global Conference is one of the most important events of the year for supply chain professionals," said LLamasoft CEO Don Hicks
Ann Arbor, MI (PRWEB) September 19, 2011
An estimated 2,900 supply chain professionals from around the globe will gather at CSCMP's Annual Global Conference, where LLamasoft executives will be sharing their Supply Chain Design expertise.
Volatility, changing demographics, supply risk, and globally integrated supply chains are the new norm in business. In order for companies to compete, they need a system that will enable them to engineer and design supply chains that effectively address these issues.
At CSCMP's Annual Conference, supply chain professionals can hear about best practices for their industries, learn new methods of optimization, or communicate with their peers. LLamasoft has been a regular contributor's to CSCMP educational sessions for several years, and will this year be sharing best practice insight on the following topics:

Transportation Route Design: Strategies for Ensuring Service at a Lower Cost – For many organizations, transportation costs comprise the single largest supply chain line item. With thousands of shipments to an array of customers, it's difficult to identify opportunity amid the noise. This session will cover modeling and analysis approaches used to design cost-effective transportation plans that achieve required service levels
Supply Chain of the Future: Supply Chain Design - Industry leaders across nearly every major vertical achieve "leadership status" by engineering flexible, responsive, and cost effective supply chains. Today, many companies are creating internal supply chain design teams to help them engineer a competitive advantage. This presentation will examine the best practices for designing a winning supply chain strategy.
"The CSCMP Annual Global Conference is one of the most important events of the year for supply chain professionals," said LLamasoft CEO Don Hicks. "We are proud to be part of the thought leadership for this group."
More information on CSCMP or its Annual Global Conference can be obtained from http://www.cscmp.org.
About LLamasoft
LLamasoft provides software and expertise to design and improve supply chain network operations. Supply Chain Guru® is the leading supply chain design and predictive analytics application available in the market today. It enables companies to model, optimize and simulate their supply chain operations, leading to major improvements in cost, service, sustainability, and risk mitigation. For more information, visit http://www.LLamasoft.com or contact info(at)LLamasoft(dot)com.
LLamasoft Media Contact:
Bob Gallagher
VP Marketing
LLamasoft, Inc.
201 South Main Street, 4th Floor
Ann Arbor, MI USA 48104
Tel: 734-418-3119 x 115
Fax: 734-418-3138
Bob.Gallagher(at)LLamasoft(dot)com
http://www.LLamasoft.com
###