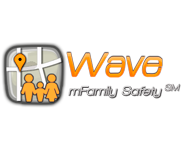 Chicago, IL (PRWEB) September 21, 2011
Nonprofits and companies providing family services, community entertainment or safety products now have an opportunity to enter the growing family safety arena and cause by extending their corporate brand to their members' mobile devices with Wave Technology Group's new mFamily Safety White Label Application.
The Wave White Label mFamily Safety application incorporates a Photo ID, vital health data and GPS tracking for both i-Phone and Android platforms. The application features social networking integration to Twitter and Facebook. The application is delivered complete, robust, and with many options that are highly customizable. For companies working with families, the mFamily Safety app becomes a perfect "Peace of Mind Utility App."
Alberto Corona, Chief Technology Officer states, "Though family safety started to emerge as an app category, only recently with the attention of our law enforcement has it become a focus on a national scale. With our mFamily Safety application, more organizations can participate in making our children safe, which should be a concern to every citizen."
In the US alone, over 2300 people go missing every day. For children that equates to a child going missing every 40 seconds or a total of 800,000 children reported missing annually in the United States. On average 3000-5000 children are abducted by strangers with an average of 300-500 murdered per year or one+ per day. Making our children safe, should be a top national priority, and the mFamily Safety application allows all of us to be better prepared to combat this tragic reality
The mFamily Safety Solution can be for all family members and not only for stranger abductions and could assist those including relatives with elderly suffering dementia or young 20-something year old college students living away from home for the first time, relatives suffering mental disorders, spouses when away from home or traveling.
Our mFamily Safety Awareness Mission
It is Wave Technology Group's mFamily Safety mission working in collaboration with others to provide technology tools to help families better engage in creating family safety protocols to ensure the safety of their loved ones.
With mobile technology making everyone in the family more independent but also connected, it is our belief that families creating a mFamily Safety Preparedness Plan will enhance parents, guardians, and law enforcement authorities the ability to deal with missing children or persons in a more timely and efficient manner. http://www.wavetechnologygroup.net/consulting-services
Wave Technology Group: "Setting the motion in mobile life"
Wave Technology Group is a mobile solutions firm focused on transforming life through technology innovations. Wave Technology Group designs, develops and deploys custom software solutions and products for the mobile user community. Wave Technology Group inherits its capabilities from many years of experience building large complex systems for the enterprise. Wave Technology Group has developed a focus in creating applications that change our lives using the mobile platform as an instrument for change. Wave Technology Group is currently designing and developing systems within the mobile health arena and will be delivering monitoring capabilities to the public, using mass technology and bringing down costly barriers to achieve quality healthcare for all. Visit: http://www.wavetechnologygroup.net.
###