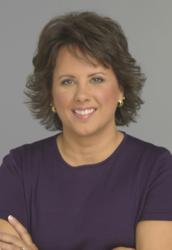 "If you want something better, you have to be willing to do something different."

Terri Maxwell
Dallas, TX (PRWEB) September 24, 2011
Small Business Mentor of the Year Succeed on Purpose® is co-hosting a gala on Saturday September 24 at one of Dallas's finest estates. The M Mansion was built and designed by the Mascolo family, whose family-owned business, Toni&Guy®, became one of the most influential companies in the world of fashion and beauty. The event, "From Purpose to Peace" will celebrate International Day of Peace. Each year, the United Nations sponsors International Day of Peace as a way of raising awareness about peace building initiatives around the world.
"We believe that financial security and economic stability are essential elements of a world that works for all. This special evening brings together people of purpose to network, celebrate, and build relationships that support each other in sharing our gifts and talents with the world," Terri Maxwell said.
The event features six celebrity chefs from Fox TVs Master Chef reality program, including Ben Starr and Donna Collins. The chefs will be serving a fusion cuisine from two countries that were once at war. In addition, Succeed on Purpose will be presenting two Life of Purpose Awards. Basketball Legend, Nancy Lieberman will be given a Life of Purpose Award for "Breaking Through Barriers" and local television celebrity Scott Murray will be presented with a Life of Purpose Award for "Community Service."
The event will be capped with the launch of a new company dedicated to helping professionals create businesses on their purpose. "The Succeed on Purpose team, along with one of its incubated businesses, Network on Purpose, have joined forces to create an enterprise that will give micro-business grant funding and powerful training to professionals who want to start a small business. Launch on Purpose will officially open its doors on 1/2/12 and will be a powerful option for professionals who want to start a business.
Co-founder, Mindy Audlin CEO of Network on Purpose™ said, "September 21 is the day we come together with a common commitment to 'let peace begin with me. We think this event is the perfect way to create peace through purpose by bringing together purpose-driven professionals and celebrating the entrepreneurial spirit."
Audlin is also releasing a book, "Let It Begin With Me: 21 Voices of the New Peace Movement," which offers 21 perspectives on the meaning of peace and how to live it in your personal life and your community. Proceeds from her book will go to Launch on Purpose.
"Moving the world from purpose to peace is part of my mission and purpose. Although I've built several successful businesses, I have also learned that success is not the same as purpose. I believe that when professionals earn a living do what they love, they naturally create a more peaceful world." Maxwell said.
About Succeed on Purpose:
Succeed on Purpose is a Incubator/Accelerator who launched 12 purpose-driven brands in 2 years, several of which are on their way to reaching the million dollar mark. The company was featured in the New York Times, has been endorsed by the US Chamber of Commerce, and was named Small Business Mentor of the Year by the National Association of Women Business Owners. The company is known for inspiring professionals to achieve their potential through purpose.
About Terri Maxwell:
Terri Maxwell founded Succeed on Purpose, Inc. a purpose-driven business incubation firm that teaches people how to find their purpose and helps entrepreneurs find a way to take their purpose-driven ideas to market. Terri was also President and founder of LATIMARK™ a 40 person marketing consulting company whose customers were some of the largest brands in the world. In addition to her success as an entrepreneur, Terri was President of Prodigy's $35M Internet marketing subsidiary leading it to record setting growth in the late 1990's.
###