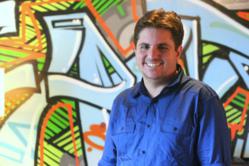 Pikimal solves the problem of making a list for everyone by having the input of all our users determine what's important.
(PRWEB) September 25, 2011
Every year, prominent publications including Forbes and Business Week publish the world's most livable cities. The sources of the findings, the Economist Intelligence Unit for some studies and Mercer Human Resource Consulting for others, each weigh different aspects of what one might find important in a city, but the results are rarely the same. That raises the important question – can they be trusted? Or, better put, is the system of making this recommendation for everyone broken altogether?
The solution to general lists for the masses is factual and personalized online ranking from Pikimal. Pikimal compiles data from various datasets and enters it into an algorithm so that those seeking an answer to the question, "What's the world's most livable city?" aren't provided a generalized, debatable solution. Instead, Pikimal allows their users to select the data they find most important and how important that data is to them, a kind of preference given to each fact, making the question instead, "What's the world's most livable city for me?"
Pikimal allows users to compare cities based on any number of characteristics that they can choose, such as low rent, good adult education, low population density or higher funding for the arts. "Pikimal solves the problem of making a list for everyone by having the input of all our users determine what's important," says Eric Silver, CEO and Founder of Pikimal. He continues, "If you're looking for something entertaining, static published lists have a place, but if you're making a decision, steer clear. Even not knowing exactly who you are, I can be certain of one thing: they're not right for you."
Individual Pikimal users further benefit in that they're able to custom-define how lists are generated. Thus, a retiree who might be more concerned about property or sales tax doesn't have to include payroll taxes in their definition of "low tax." Users are also able to include facts important to them which may not have been important to the creators of static indices. "Such indices say little about issues that may sit beyond their scope, such as economic distribution, social inclusion, the ecological footprint, working conditions or a range of other criteria," says Dr. Meg Holden, in a recent Vancouver Sun article. Holden is a professor at Simon Fraser University, located in one of the world's most livable cities—Vancouver.
Even if a person felt the factors in these reports were sufficient, there's still an inability to choose the importance of any one component. There's no interaction with what is ultimately a very personal decision. Holden continues, "The terms of this contest may well be rigged. What such rankings offer is a technical fix for what is, in most people's minds, an intuitive issue and deeply existential problem: What should a city focus upon in order to ensure that it maintains, and improves, the quality of life that it's citizens share?"
Pikimal solves this problem by not only combining the preferences of it's users, but by giving transparency to which facts are weighted.
Visit Pikimal's Cities Piki here: http://city.pikimal.com
###