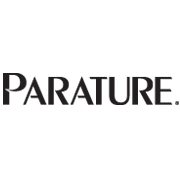 We selected Parature because we needed to provide 24/7 online support to our very large global customer base that could be accessed from anywhere.
Vienna, VA (PRWEB) September 29, 2011
Parature, a global leader in cloud-based customer engagement software, announced today that Aviat Networks, a leader in wireless transmission solutions, NASDAQ (AVNW), has selected Parature for online customer support to service its worldwide customer base. The addition of Aviat Networks to Parature's customer base underscores Parature's growing leadership as the premier provider of customer engagement solutions for large telecommunications companies around the globe.
Through Aviat Network's website, customers can now search a comprehensive Knowledgebase, full of useful articles for more than 36 products, and receive auto-suggested answers to their inquiries with Parature's EasyAnswer feature. In addition, Aviat customers can now submit support tickets directly on the customer support portal, and have these submissions automatically routed to the right support representative. Cases from corresponding regions are placed into a specific service queue, and routing criteria is used to handle the response of the each queue for each region whether it's EMEA, Americas or APAC. This streamlines the Support team's processes, and allows them to pull reports to find inefficiencies and bottlenecks in order to continually improve their level and speed of service. Aviat Networks is also able to convert email inquiries into support tickets, routing to appropriate representatives based on email address.
"We selected Parature because we needed to provide 24/7 online support to our very large global customer base that could be accessed from anywhere," said Tam Dam, vice president of operations, Aviat Networks. "Parature provides a cloud-based customer engagement solution that makes it easy for our customers to find their own answers, or submit tickets and have them answered by the most appropriate representative in a very timely manner. We anticipate Parature will help us improve customer response times and the overall efficiency of our support organization, as customers will be able to find the answers to their questions through the Parature-powered Knowledgebase."
"Aviat Networks is a great example of a wireless transmission company with tech savvy customers all over the globe that need support questions answered in a timely fashion and expect to be able to track and submit their inquiries online," said Ching-Ho Fung, CEO of Parature. "Parature's traction in the telecommunications space is indicative of a growing need of telcos to respond immediately to worldwide customers anytime, from anywhere. We are excited to be the online support arm for Aviat Networks, enabling them to respond and engage with their customers 24/7 and streamline support issues, so they can improve efficiencies internally. "
About Parature
Parature is the industry's leading provider of cloud-based customer engagement solutions and is used to support over 30 million end users worldwide. Parature empowers customer service organizations to monitor, manage, resolve and respond to a high volume of service issues across multiple communication channels, including the growing number of service-related conversations that are happening every day within social media channels. With more than a decade of experience, Parature delivers support and social media engagement and management solutions to mid-size and enterprise organizations across a wide variety of industries. Parature is among Inc. Magazine's Top 100 Fastest Growing Private Software Companies and is the recipient of numerous product, technology, and leadership awards. Parature is used by some of the world's most innovative organizations, federal agencies and companies, including Rosetta Stone, SuccessFactors and Threadless. Parature is headquartered in Vienna, Virginia. For more information, visit http://www.parature.com , follow @parature on Twitter, or like us on Facebook at facebook.com/parature.
About Aviat Networks
Aviat Networks, Inc. is a leader in wireless transmission solutions. We apply innovation and IP networking expertise toward building a carrier class foundation for future mobile and fixed broadband networks. With more than 750,000 systems installed around the world, Aviat Networks has built a reputation as a leader in offering best-of-breed solutions including LTE-ready microwave backhaul and a complete portfolio of service and support options to public and private telecommunications operators worldwide. With a global reach and local presence in more than 46 countries, Aviat Networks works by the side of its customers allowing them to quickly and cost effectively seize new market and service opportunities. Aviat Networks, formerly Harris Stratex Networks Inc., is headquartered in Santa Clara, California and is listed on NASDAQ (AVNW). For more information, please visit http://www.aviatnetworks.com or join the dialogue at http://www.twitter.com/aviatnetworks.
Media Contact:
Leah Gabriel Nurik
703.327.0787
leahn(at)gabrielmarketing(dot)com
###