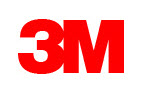 London (PRWEB UK) 28 September 2011
3M, the market leading providers of protection screens for mobile phones, notebooks and tablets have launched a new range of privacy & protection screens for iPhones® and iPads®.
The vast majority of iPad® or iPhone® owners want to make sure that their newly acquired gadget remains in pristine condition for as long as possible. One small scratch can ruin the screen and can even render the device unusable. Fortunately the good people at 3M have been working hard to find a convenient and cost effective solution to this growing issue, announcing a new range of screen protectors for iPads® and iPhones®.
The specially engineered design of the screen protector doesn't just stave off scrapes and scuffs, but also keeps what you're looking at private. This will allow users to write a personal e-mail, read the latest news or check their Facebook® status without the person next to them being able to read what's on the screen.
For those who are constantly on the go and can't live without their iPhone® or iPad® by their side, ensuring that the screen is shielded from scratches and onlookers is of paramount importance. Recognising this, 3M have developed a fantastic range of products to offer the protection and privacy that many users crave. The thin film layer will do nothing to spoil the effectiveness or clarity of the screen and is easy to apply too.
Speaking about the new product, a 3m spokesperson said, "We're extremely excited about our new range of privacy screen protectors. Not only do they offer the protection that modern products need, but the microlouvered technology means they retain a high degree of privacy too."
"With some phone, notebook and tablet screen protectors you can often lose clarity and functionality, but not with ours. The expert developers we have here at 3M have created a film that sits snug on the screen and is almost entirely invisible. As such users can enjoy all the benefits of having a scratch-free screen without any of the usual drawbacks of having a protective layer."
So if you want to prevent your screen from being damaged and keep your personal information on your iPhone® or iPad® private, purchase a privacy & protection screen from 3M. It's a cutting edge solution for use with the latest technology and computer accessories.
Notes for the editor:
The Minnesota Mining and Manufacturing Company, later becoming 3M, was founded in 1902. The company is synonymous with developing a wide range of innovative products. The brand includes a number of household names, including Post-it® notes, Scotch® Tape and Littmann® stethoscopes. 3M Select is an online store dedicated to selling a comprehensive range of products from right across the business. This includes a diverse selection of items for the office as well as for building industries, the medical profession and electronics trades.
###