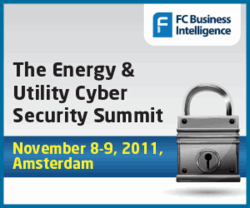 (PRWEB) September 29, 2011
The European energy security sector is set to boom over the next few weeks with plans to modernize Europe's energy infrastructure to enhance connectivity and efficiency lies at €10trillion. As this drive for a European 'Super Grid' continues the challenges of securing these connections and ensuring the reliability of critical assets escalate. The ubiquitous roll out of smart grid technology and intelligent devices has the real potential for the communication infrastructure needed to support this to be on a scale greater than the internet. This clearly demonstrates the magnitude of investment opportunities but also the security challenges that lie ahead. By 2015 the security sector of the energy industry will top €15bn.
In the past few years there have been land mark changes to Energy and Utility industries; from the increased connectivity for control systems, the roll out of 'smart' technology, and the game changing power of Stuxnet and Night Dragon. All this has led to an increase in attention at national and European levels to ensure the security of critical information infrastructure. Global expenditure on oil and gas infrastructure security in 2011 is set to top €19bn with cyber security being the fastest growing sector of this.
The reality of an attack was brought to shocking realization with Stuxnet last year. This has brought the issue of security to the forefront of the industry highlighting that cyber security is a matter of safety and reliability. With the World Economic Forum estimating that the cost of breakdown of one critical infrastructure asset to be €175bn the stakes could not be higher. No one wants to be the weak link in critical infrastructure but maintaining security in a rapidly evolving industry is costly, time consuming and technically challenging. In order to overcome these issues it is essential that the public and private sector work together to build clear strategies based on best practice and forward planning.
The Energy and Utility Cyber Security Summit is designed to supply your business with:

Critical intelligence and the tools you need to build a cost effective and time efficient cyber security strategy
Key lessons and tried & tested action plans delivered by the best in the industry that you can implement to save you millions of Euros in security and reliability
The Energy and Utility Cyber Security Summit will bring together 120 cyber security subject matter and industry experts for two days of business critical strategy, unrivalled networking and stimulating discussions. For more information, please download the conference brochure: http://www.cybersummits.com/eu/download-brochure.shtml
Or alternatively contact Natasha Sheel
###