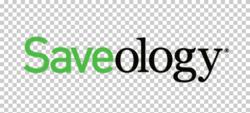 Fort Lauderdale, Fla. (PRWEB) September 29, 2011
Saveology, a new innovative daily deal site, has partnered with SavvyAuntie.com, the lifestyle Website, to create "Smitten by Savvy Auntie" deals curated by SavvyAuntie.com founder and CEO, Melanie Notkin. The deals will focus on perfect gifts for aunts to give to their nieces and nephews and finds that fit the Savvy Auntie lifestyle.
"When looking for a partner in the deal space, we recognized that Savvy Auntie's unique and powerful community of women who love kids, and also love deals, was the perfect community," said Saveology CEO Benzion Aboud.
According the U.S. Census, 47.1 percent of American women are childless, compared with just 35 percent in 1976. The Savvy Auntie lifestyle celebrates this niche, dubbed PANKs® (Professional Aunt No Kids) by Notkin, as women who love their nieces, nephews, godchildren, and all the children in their lives.
Notkin adds: "By partnering with Saveology, I'm able to personally curate the best possible deals to fit the Savvy Auntie lifestyle. From deals on 'FAuntastic' gift ideas for our nieces and nephews to fabulous finds just for us, I'm able to share deals I am truly Smitten with."
Notkin (a.k.a Savvy Auntie) is also the author of the national best-seller: SAVVY AUNTIE: The Ultimate Guide for Cool Aunts, Great-Aunts, Godmothers and All Women Who Love Kids (Morrow) and the creator of the popular Savvy Auntie lifestyle brand - the phenomenon heralded by fabulous kid-friendly women everywhere as a celebration of modern, cosmopolitan aunthood.
Saveology's daily deals features national, regional and local deals in 42 markets. Saveology presents a business model that benefits both merchant and consumer through a variety of revenue-share on deals purchased, a lead generator, a coupon generator and a reach of over 4.5 million people that is increasingly broadening brand awareness.
The deals can be found here: http://bit.ly/SmittenAuntie
About Saveology
Saveology is a leading Internet-based direct marketing platform focused on providing consumers the ability to obtain the best deals on services and products. Through Saveology Home Services, the Company operates the largest comparison shopping destination focused on cable, satellite television, Internet, telecommunications, home security, financial, warranty, wireless, tech support and moving services. Saveology Daily Deals is a new and innovative daily deal startup leveraging the home services business and featuring national, local and regional deals in over 28 markets. Saveology Daily Deals' performance based media outlet approach includes a larger revenue share with merchants than other daily deal companies, lead generation programs, coupon generators and access to millions of people for brand awareness. Saveology.com's corporate offices are in Fort Lauderdale, FL. To learn more about Saveology Home Services, visit http://www.saveologyhomeservices.com. To subscribe to Saveology Daily Deals, visit http://www.saveology.com.
###