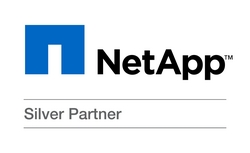 Concorde are now in a position to enable our customers to do things they never could before at speeds they never dreamed possible.
(PRWeb UK) January 26, 2011
NetApp creates innovative storage and data management solutions that deliver outstanding cost efficiency and accelerate business breakthroughs. NetApp's passion for simplicity, innovation, and customer success helps companies around the world go further, faster.
This move enhances Concorde's ability to deliver virtualisation and storage services to its client base across the UK. The company will now have access to NetApp's complete product portfolio, with the added benefit of access to partner-specific tools, as well as training, sales and marketing programmes.
Using the right mix of products, technologies and partners, NetApp helps solve the most critical IT and business challenges, while maximising return on investment.
Concorde CEO, Colin Meakin is naturally pleased with this development, and says the UK is experiencing a significant increase in the number of small-to-medium-sized businesses wanting to minimise their storage costs and do more with less.
"This is the first step towards leveraging the full capabilities of the NetApp suite of products, reinforcing our commitment to working with the industry's leading technology providers. Concorde prides itself in taking best of breed technologies and combining them with our own unique services to provide enterprise class solutions to our customers regardless of their size.", he says.
Company Background
Concorde Excel Holdings Ltd, the parent company, has recently announced a rebrand of its subsidiary businesses, uniting them under the new name Concorde IT Group Ltd (CITG) to mark 25 continuous years of business success.
Concorde Excel Holdings has continued to increase its UK presence through a series of mergers and acquisitions. In 2009, the company acquired business IT solutions provider Phase CRS Ltd and in 2010 it announced the acquisition of Control Key, a North West-based IT security specialist and RW Communications. Concorde Excel Holdings aims to continue to grow its business both organically and through further strategic acquisitions.
Concorde was acquired by a management team lead by Colin Meakin, former Group Sales Director of ICM Computer Group plc. The formidable management team is chaired by Barry Roberts, former CEO of ICM Computer Group. Other memeners of the team are Neil Roberts and Erick Mackay, the former Group Marketing Director of ICM Computer Group.
Concorde IT has logistics centres throughout the UK - the Head Office is in Leeds Yorkshire, the North West area office is based in Blackburn Lancashire and the Southern Area office is located in Stockley Park Middlesex by London Heathrow Airport.
Concorde offers a full portfolio of IT support, break fix maintenance, managed services, IT consultancy, 24*7 support, product lifecycle management, storage, unified communications, virtualisation, networking, data centre and cloud hosting services.
###