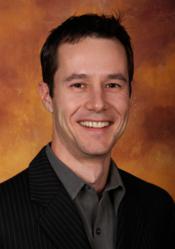 Palmyra, WI (PRWEB) October 07, 2011
As the face of health care changes, Northwestern Health Sciences University in Bloomington, Minn., is hosting a conversation on how upcoming changes will affect providers and those in the business community. Jerry Curtin, director of human resources for Standard Process Inc., will be discussing health care innovations in the business community during the October 11 symposium.
Curtin will participate in the "Health Care Innovations in the Business Community" panel discussion beginning at 3:30 p.m. Fellow panelists include Rosie Ward, Ph.D., health management services manager for RJF Agencies, and Joe McErlane, Jr., president of NeoPath Health.
"As the face of health care continues to change, businesses and practitioners need to work together," Curtin says. "By offering optimal health care choices through complementary and integrative care, there is greater potential for healthier patient outcomes, lower costs and an improved efficiency in a new health care environment."
Hosted by Northwestern's Center for Healthcare Innovation and Policy, the event will provide an in-depth examination of the role and value of complementary and integrative health care choices. Health care professionals, business leaders, and university and community members are invited to attend the symposium. It will run from 1 to 5 p.m.
The event is co-sponsored by the University of Minnesota's Center for Spirituality & Healing and the Abbot Northwestern Hospital Penny George Institute for Health & Healing. For more information on this event, call (952) 885-5470 or email chip(at)nwhealth(dot)edu.
About Standard Process Inc.
For more than 80 years, Standard Process, headquartered in Palmyra, Wis., has provided high-quality, nutritional whole food supplements through health care professionals. Standard Process offers more than 300 products through three product lines: Standard Process whole food supplements, Standard Process Veterinary Formulas and MediHerb herbal supplements. The products are available only through health care professionals.
Standard Process is involved in every step of production. The company grows crops on company-owned, organically certified farmland, utilizes state-of-the-art manufacturing processes, and employs the highest quality control standards. Standard Process strictly adheres to the Food and Drug Administration's good manufacturing practice requirements. Through these measures, Standard Process can ensure that its products are of the utmost quality and potency. Standard Process was recently named a Top 100 Workplace in Southeastern Wisconsin and is a member of the Inc. 5000 Honor Roll.
For additional information about Standard Process, visit standardprocess.com.
###