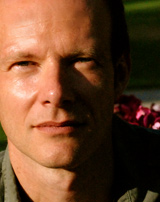 The network will help Life Science brands boost performance.
San Diego, CA (PRWEB) November 14, 2011
San Diego based Audacity, a life science focused strategic branding agency, announced today that it has launched a new networking platform for branding and marketing professionals in the life science industry.
"While we greatly admire what other life science organizations are accomplishing in terms of creating networking opportunities for its members, we couldn't help but feel like there was a serious void still waiting to be filled in the life science community," said Chief and founder of the Life Science Branding and Marketing Network, Gaëtan Fraikin. "We believe this new network answers that problem."
What distinguishes the Life Science Branding and Marketing Network (LSBMN) from other networks and organizations are three core traits: its "think local, act global" approach to professional networking, its focus on creating a niche membership community within the life science industry and its commitment to pushing educational content that promises to help its members apply new branding and marketing strategies in the workplace.
According to Fraikin, "Despite strong and successful efforts to bring the life science community together as a whole, the marketing and branding communities within this industry remain very much isolated from one another. At the same time, an overwhelming majority of life science companies are still behind the curve in terms of marketing innovation. I think the lack of interaction within community pockets like these is probably helping to contribute to our industry's lagging marketing innovation as a whole. But I believe the existence of this network will go a long way to helping rectify that."
Another interesting fact about the network – it will include an Advisory Board of elite branding and marketing executives who come from a variety of cross-sections across life science.
"We're especially pleased to have a fantastic team of branding and marketing experts on board with us for the launch, and we really look forward to seeing how their input and collective years of experience will help shape the growth and guide the direction of the network for the future. These are people at the forefront of their field, and it's an honor to know they share the LSBMN's vision of building a strong, globally connected, community for life science branding and marketing professionals.
"Perhaps the most exciting thing," said Fraikin, "will be that in addition to aiding the network in an advisory capacity, these individuals have also committed to give back to their industry peers in a big way! As Board Members, they will be contributing exclusive 'members only' educational content on the ins-and-outs of life science branding and marketing. It's really an exciting prospect for anyone who has struggled with managing branding and marketing teams within their own organization."
The Life Science Branding and Marketing Network plans to hold its first social event in late November. Those interested in learning more about the Life Science Branding and Marketing Network can visit the group's website at http://www.lsbmn.org, or by contacting them via email using info(at)lsbmn.org, or calling (858)-324-1963.
About The Life Science Branding and Marketing Network
The Life Science Branding and Marketing Network is a first-of its-kind professional networking platform designed to bring together branding and marketing enthusiasts, aficionados and experts working in the life science industry. Backed by a team of industry experts, the Network aspires to fill a void in the life science community by helping its members build and expand their professional networks locally and globally, form relevant connections, share their years of knowledge and learn helpful ways to apply branding and marketing best practices in the workplace, ultimately resulting in brand performance optimization. For more information on the Life Science Branding and Marketing Network, please visit their website at http://www.lsbmn.org or call (858)-324-1963.
About Audacity
Audacity is the only branding and marketing communications agency that builds high-performance life science brands with heath care providers, key opinion leaders, labs, pharma and patients, by creating brands and brand experiences that tangibly impact markets' behavior in their favor, through its proprietary C.O.D.E. approach. Audacity focuses on medical imaging, biotechnologies, genetics and medical devices. Audacity excels in unconventional brand launches and refreshes (product and corporate) and merger/acquisition brand management. Current/past clients include leaders in the multiple life science business segments such as Siemens, Digirad, Positron, Samsung, Illumina, Kodak, Hewlett Packard and Sony. To learn more about Audacity and its strategic branding solutions, call 858-385-0664 or visit http://www.audacitygroup.com/.
###