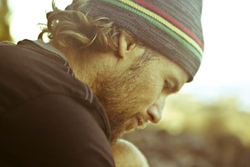 Mishka's reggae roots music has great sound and soul and will be a fantastic addition to the weekend festivities for all to enjoy the 'aloha spirit' of the Punta Sayulita Classic
Sausalito, CA (PRWEB) February 17, 2011
Event organizer, Punta Sayulita, announced today that j.k. livin recording artist, Mishka, will perform a special benefit concert on Saturday night, March 12th, following Day 1 of competition at the 2nd Annual Punta Sayulita Longboard & Stand-Up Paddle Classic. The free concert will be recorded by Telehit, Mexico's #1 music television channel, for airing on Telehit at a later date. "We are excited to announce that Mishka will be playing at the Punta Sayulita Classic- Mishka's reggae roots music has great sound and soul and will be a fantastic addition to the weekend festivities for all to enjoy the 'aloha spirit' of the Punta Sayulita Classic. Moreover, the fact that Mishka, having grown up a waterman himself and having an appreciation for the ocean and environment are attributes that make him an ideal fit for the Punta Sayulita Classic," according to Kevin Roberts of Punta Sayulita.
"This year's Punta Sayulita Classic is very fortunate again to feature some of the world's top ranked professional longboard and SUP surfers and paddlers along with a mix of talented amateurs which is one of the unique qualities of this charity event," added Roberts. We are also pleased to announce another addition to the event schedule whereby on Friday, March 11, a surfing clinic for special needs and underprivileged children from Sayulita and the greater Bay of Banderas area will feature personalized instruction by Malibu, California longboard surfer Jimmy Gamboa and members of his TheraSURF Foundation along with other participating Punta Sayulita Classic professionals and instructors from local Sayulita surf schools.
Mishka was named the 2009 "Best New Artist" by digital music leader iTunes. In March 2010, Mishka released his fourth album, Talk About, featuring tracks produced by Butch Walker and a collaboration with country legend Willie Nelson. The album debuted at #1 on the iTunes Reggae Music Charts. Mishka's 2009 release, Above the Bones, debuted at #1 on the Billboard Reggae Charts and was followed by an extensive world tour.
Mishka's record label, j.k. livin records, was founded in 2006 by actor, Matthew McConaughey, for the purpose of producing Mishka's music.
Media inquiries and general information regarding the 2nd Annual Punta Sayulita Longboard & SUP Classic can be obtained by visiting http://www.puntasayulitasurfclassic.com or by contacting Jose Luis Caselin at U.S. Toll Free (866) 947-6017 or +52 (329) 291-3957. For more information about the Punta Sayulita resort community visit http://www.puntasayulita.com.
ABOUT THE PUNTA SAYULITA CLASSIC & PUNTA SAYULITA
The 2nd Annual Punta Sayulita Longboard & SUP Classic is an invitational longboard & Stand-Up Paddle event featuring top professional and amateurs competing in surfing and paddling competitions. All proceeds raised support the Reef Check (http://www.reefcheck.org) and Punta Sayulita Foundations' environmental and youth educational programs. The Punta Sayulita Classic is organized by the Punta Sayulita development; a 33- acre residential community located adjacent to the surfside village of Sayulita, approximately 35 minutes north of Puerto Vallarta. Punta Sayulita has been carefully designed as a low density community limited to 62 detached homes whereby residents will have access to a full-service Beach & Surf Club. The tropical design for the beach club and the custom homes at Punta Sayulita are by the boutique architecture firm of de Reus Architects of Hawaii. The developer of Punta Sayulita is Contact Development Company, LLC (CDC) of Sausalito, CA. See http://www.puntasayulita.com.
ABOUT MISHKA & J.K. LIVIN RECORDS
Mishka is an authentic musician in an underrepresented genre with an incredible story—from growing up on a boat in Bermuda to having one of film's most iconic figures, Matthew McConaughey, start his own record label exclusively for his music. McConaughey first became familiar with Mishka on New Year's Eve in 2000 after he had been unable to sleep for three consecutive days. When he heard Mishka's music, McConaughey admits he "slept like a baby for 5 straight hours," and was immediately hooked to Mishka's comfort-inducing, soulful melodies. McConaughey became a man on a mission, determined to track down the artist that was behind the "soundtrack of his life," and searched for Mishka for almost five years before finally catching him at the House of Blues in Los Angeles. McConaughey made a quick phone call to his lawyer upon meeting Mishka and officially created the j.k. livin record label to release Mishka's music to the masses. Mishka's 2009 release, "Above the Bones," debuted at #1 on the Billboard Reggae Charts, and Mishka was named 2009's Best New Artist by iTunes in the Singer/Songwriter category. To learn more, visit http://www.mishka.com.
THE 2nd ANNUAL PUNTA SAYULITA LONGBOARD & SUP CLASSIC SPONSORS
Presenting Sponsor: Corona
Event Organizer: Punta Sayulita
Sponsored by:
Platinum Sponsor: Riviera Nayarit Offices of Visitors & Conventions
Gold Sponsors: Don Pedros, Maui Jim Sunglasses, St. Regis Resort Punta Mita
Silver Sponsors: SUP Mexico, Monster Energy, Surftech
Bronze Level Sponsors: Power Balance, La Casona Hotel, Costa Azul Adventure Resort, Native Instinct
Industry Level Sponsors: Stand Up Paddle Company, Toes on the Nose, Sticky Bumps, Planeta Surf, Vallarta Lifestyles, Grupo Chalita, Coca Cola Zero, SUP Surfmag.com, Stand Up Journal, Victory Wetsuits, Patricia's Surf Lessons, Concierge at the Bay, La View, Mexico Tourism Board, Mondrian Yacht Charters, Choco Banana, Rollie's Restaurant, Long Hard Ride, Avalos Realty, Espresso Coffee Company, Sayulita Adventures, San Miguel Surfboards, El Ranchito Restaurants, Livity, Ruben's Deli, Wakika, Intercam, Skiver Advertising, Chica Loca, Stand-Up Latino, Stand Up Paddle Company, Riviera Partners Realty, Hotel des Artistes, Surfmonk
# # #