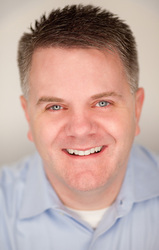 "I am humbled and honored to have been selected," said attorney Jason Studinski of Studinski Law, LLC.
Stevens Point, WI (PRWEB) January 6, 2011
The Wisconsin Law Journal, a widely distributed publication covering important law-related events, has just released its 2011 "Leaders in Law" award winners and Stevens Point attorney Jason Studinski is among the distinguished honorees. Recognized for his outstanding overall record of service, as well as for his beyond the call of duty work on nursing home neglect and abuse cases, Studinski will accept the honor at a February 16, 2011 celebration reception in Milwaukee, Wisconsin. "I am humbled and honored to have been selected," said Studinski.
Studinski was nominated for his litigation prowess coupled with his lifelong commitment to making excellent nursing home care a given. His self-directed work to educate other litigators, legislators and the public about questionable practices and his ongoing fight to right existing wrongs made him a standout. Working to advance state and federal legislation on behalf of his clients, Studinski and some of his clients have testified before the U.S. Senate Judiciary Committee and various state-level organizations on vital nursing home legislation and oversight issues. On a more personal level, Studinski also used his own funds to write and publish a book that is available free of charge for the asking. How to Keep Your Loved One Safe in a Wisconsin Nursing Home was written to educate individuals and families considering various elder care options.
"I wrote this book to help folks who were looking for a common sense guide to protecting their elderly loved ones. If the book helps even one family, it will have been worth our effort," said Studinski. "My hope is that the book will inspire families to ask important questions and demand better care for their loved ones. I have received a number of calls and letters from people expressing their appreciation for the book. It has been very rewarding."
The book illuminates little-publicized practices, like arbitration clauses, that many individuals seeking care for elderly parents or spouses may sign without understanding the lasting repercussions. For years now, nursing homes have been quietly asking new residents and their families to sign paperwork that includes clauses like required arbitration—with arbitrators selected solely by the nursing home companies—in the case of future care disputes. While this may not seem like a red flag to new residents, it can cause untold suffering later if mistreatment or abuse should occur and families are prevented from taking appropriate action. Studinski's book and website summarize important information like this in an easy-to-understand format, helping families educate themselves before placing a loved one in long-term care. These resources also teach individuals how to secure valuable nursing home ratings data to better evaluate care before committing to a particular organization and provide tips on how to address potential issues in the most effective and expedient way possible.
Families interested in obtaining a free copy of How to Keep Your Loved One Safe in a Wisconsin Nursing Home may contact the offices of Studinski Law, LLC at 715-343-2850 or fill out a simple online book request form.
In addition to the Leaders in Law honor, Studinski was awarded a coveted 2006 F. Scott Baldwin "Most Outstanding Young Trial Lawyer" in the nation from the American Association for Justice and named a 2010 Rising Star by Super Lawyers magazine. In 2011, he was also named one the Top 100 Trial Lawyers in America by the American Association for Justice.
To learn more about Studinski Law, LLC and its key practice areas—including nursing home abuse and neglect, insurance bad faith or misconduct, and catastrophic injury or wrongful death—visit http://www.StudinskiLaw.com or contact Jason Studinski at 715-343-2850.
###