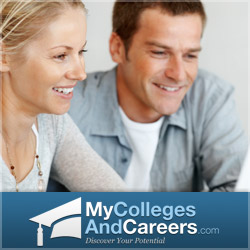 Lower percentages of smokers were found in industries that required their workers to have a college education.
Provo, UT (PRWEB) October 06, 2011
On September 30, 2011 the Centers for Disease Control and Prevention (CDC) released U.S. Survey data from 2004-2010 on cigarette smoking trends. The study was done in an effort to determine better ways to limit smoking in the U.S. Results showed that a higher percentage of smokers were found in industries, such as food service and construction, that required little education. Lower percentages of smokers were found in industries that required their workers to have a college education, such as finance and education. My Colleges and Careers can help prospective students find the means and information needed to complete online degree programs and thus better their lives and health.
The September CDC report showed that the overall adult smoking rate in the U.S. is 19.3 percent, down from the previous level of 24.7 percent at the end of 2004. After failing in their attempt to reach a national percentage of smokers of less than 12 percent by 2010, they decided to break down their data into specific industries in order to pinpoint trouble areas. The results they found were not surprising: 28.4 percent of adults who never graduated from high school smoked as did 27.7 percent of adults who lived below the poverty line. These percentages are incredibly high, indicating the likelihood of poorer health for those without a college degree. One of the best ways to eliminate this problem is by improving economic circumstances through gaining a higher education. My Colleges and Careers provides a variety of services on their website that help prospective students find accredited online schools.
The tools located on the My Colleges and Careers website help prospective students connect with online schools and distance education programs. The tools are very simple to utilize. Website visitors can enter their degree level and subject of choice, and find online colleges or universities that offer degree programs. Degree levels can range from a basic certification in something like event planning to Ph.D. programs in an area such as forensic psychology. Website users will also be able to find information about the different careers by searching for information featured on the site.
Several other tools are also available on the My Colleges and Careers website, such as lists of the top careers for 2011; infographics relating to the best online colleges; and news updates about governmental changes related to education. The final feature of the My Colleges and Careers website, designed to help any prospective student in their search for a college degree, is the education blog. Experts from many different industries provide advice for online degree-seekers on topics such as how to choose a degree, how to make the most out of online courses, and other personal advice. It is a proven fact that the more education someone has, the more likely they are to live at a higher economic level. As this current CDC survey shows, this is also an indication of better health levels, particularly relating to lower numbers of cigarette smokers.
My Colleges and Careers is dedicated to helping students and prospective students earn their college degrees through online degree programs. Considering that most students have other responsibilities and time commitments, My Colleges and Careers can become a great resource for those seeking a way to fit school into an already busy schedule. Through online programs, students can complete their schooling at their own pace. The tools and services offered on the My Colleges and Careers website have already assisted many students in completing their education and starting a successful career.
###