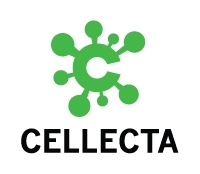 This resource will enable basic researchers ... to identify key genes regulating and controlling [biological responses] and identify strategies to alter these responses—approaches that may have therapeutic applications.
Mountain View, CA (PRWEB) February 25, 2011
Today, Cellecta, Inc. released the 3rd Module of the DECIPHER Project Pooled shRNA Library which targets an additional 5,000 human genes. This new Human Library Module adds additional cell surface, extracellular, DNA binding targets, and other genes to the well-annotated signal transduction and disease-associated genes primarily targeted with the first two modules of the human shRNA library. Many of the genes targeted in the latest module are conserved and appear integral to a variety of important biological process but are not as well characterized as the 10,000 genes targeted in the first two modules. The combination of all three human DECIPHER library modules provides a high quality shRNA expression library with the ability to silence over 15,000 well-annotated expressed human genes that can be used as a tool to investigate genes regulating various biological responses and identify potential drug target candidates.
"This addition of the third human module provides basic researchers access to tools for true genome-wide screening, analysis, and discovery," said Alex Chenchik, Cellecta President & CEO. "This resource will enable basic researchers investigating disease progression, looking at cell signaling pathways, or researching a range of other biological mechanisms to identify key genes regulating and controlling these processes and identify strategies to alter these responses—approaches that may have therapeutic applications."
Cellecta, a provider of RNAi screening services for gene function analysis and therapeutic drug target discovery, continues support of the DECIPHER Project in an effort to provide the general research community widespread access to the tools and resources necessary to undertake this powerful approach for analyzing gene functions and discovering new drug targets.
The DECIPHER Project is an open source platform for genome-wide RNAi screening, which offers reagents for running genetic knockdown screens, and software tools for data analysis free-of-charge to academic and non-profit laboratories. Funded in part by several NIH grants, some jointly undertaken with collaborators at the Fred Hutchinson Cancer Research Center, the Roswell Park Cancer Institute, and The Scripps Research Institute, the DECIPHER Project's objective is to provide free reagents and software tools for researchers to perform and analyze comprehensive shRNA knockdown screens and to develop a standardized yet versatile platform for collecting and comparing results from different studies and labs.
More information is available from Cellecta (http://www.cellecta.com) or through the DECIPHER Project website (http://www.decipherproject.net).
About Cellecta, Inc.
Cellecta is a privately owned contract research company that provides high-throughput (HT) RNAi-based genetic screening services for the discovery and functional characterization of novel therapeutic targets. Using their unique platform of lentiviral, shRNA, HT sequencing, and bioinformatics technologies, they offer shRNA library screening and analysis by HT sequencing, pooled lentiviral shRNA libraries, and stable reporter, overexpression, or knockdown cell lines. Cellecta's scientists have developed some of the most advanced technologies available, developed in collaboration with opinion leaders and with funding from eleven NIH SBIR grants. For more information, visit the Cellecta website, call 1-877-938-3910, or email us at info(at)cellecta(dot)com.
# # #