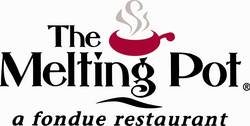 FONDUE-Raisers are a great way to bring the community together to raise money for a worthy cause
Darien, CT, Westwood, NJ and White Plains, NY (PRWEB) January 13, 2011
As local charitable organizations and special interest groups search for new ways to raise money to meet their goals, The Melting Pot restaurants of the tri-state area want to lend a helping hand in these efforts by offering FONDUE-Raisers this year. FONDUE-Raisers are a fun and tasty alternative to traditional fundraisers as they allow your guests to socialize in a wonderful ambiance with exotic cuisine, thus making it a memorable affair.
"FONDUE-Raisers are a great way to bring the community together to raise money for a worthy cause," said Will Layfield, Owner of The Melting Pot Restaurants of Darien, CT, Westwood, NJ and White Plains, NY. "Our famous fondue and the communal dining experience are a great way to spend time with old and new friends while talking about the great work being performed by your charity or organization."
In 2010, the Melting Pot Restaurants of Darien, CT. Westwood, NJ and White Plains, NY raised over $100,000 for many organizations including St. Jude Children's Research Hospital, PAWS, The Breast Cancer Research Foundation, Habitat For Humanity, Rebuilding Together and the Leukemia & Lymphoma Society. The restaurant group's goal is to significantly increase fundraising dollars in 2011 by offering FONDUE-Raisers to more 501 (c)(3) charities and other organizations such as local sports leagues, religious organizations, educational institutions, women's groups, recreation centers, animal welfare groups and select individual good causes.
The Melting Pot Restaurants of Darien, CT, Westwood, NJ and White Plains, NY will help you plan your FONDUE-Raiser and make it a success by creating a custom menu, designing promotional flyers and include mentions of your event on their Websites and in their monthly newsletters. These value-added marketing services are offered at no-charge to your charity or organization when planning your event.
Please feel free to contact the restaurant group's helpful management team for more information.
The Melting Pot of Darien
General Manager: James Layfield
Restaurant Manager: Will Marty
Phone: 203-656-4774
Website: http://www.meltingpot.com/darien
E-mail: meltingpotct(at)optonline(dot)net
Address: 14 Grove Street
Darien, CT 06820
The Melting Pot of Westwood
General Manager: Tara Masterson
Restaurant Manager: Ilya Taleysnik
Phone: 201-664-8877
Website: http://www.meltingpot.com/westwood
E-mail: westwoodpot(at)verizon(dot)net
Address: 250 Center Avenue
Westwood, NJ 07675
The Melting Pot of White Plains
General Manager: Kathy Longo
Restaurant Manager: Lucas Scimia
Phone: 914-993-6358
Website: http://www.meltingpot.com/white_plains
E-mail: meltingpotny(at)verizon(dot)Net
Address: 30 Mamaroneck Avenue
White Plains, NY 10601
About The Melting Pot Restaurants Inc.:
With 142 restaurants in North America, existing locations in 36 states and Canada and over 20 locations currently in development, The Melting Pot Restaurants is the premier fondue restaurant franchise. At The Melting Pot, fondue becomes a memorable four-course dining experience where patrons can dip into something different. Guests enjoy a choice of fondue cooking styles and a variety of unique entrées combined with dipping sauces. The menu also includes cheese fondues, salads, fine wines and chocolate fondue desserts. Founded in 1975, The Melting Pot's corporate headquarters are in Tampa, Fla. For more information, visit http://www.meltingpot.com or email info(at)meltingpot(dot)com.
###