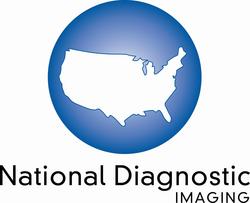 Our average report turnaround time has decreased by 18 percent
Beachwood, OH (PRWEB) January 26, 2011
National Diagnostic Imaging (NDI), a national subspecialty teleradiology provider, announces that it has deployed a teleradiology workflow system called PACSstar by Perfect Imaging, to help improve the speed and service level it provides to its imaging service provider clients.
"PACSstar has helped us create a more efficient imaging and information routing process, and combined with voice-driven worklist and reporting management, has enabled us to turn reports around faster and more consistently, says David Berns, M.D., chief executive officer of NDI. "Our average report turnaround time has decreased by 18 percent," adds Berns.
NDI selected the PACSstar system to help them deal with key challenges of teleradiology operations, such as quickly receiving DICOM images, and patient demographic and clinical information from the client with minimal effort on the client's part, and routing this to the right radiologist based on availability, licensure, credentials, and subspecialty area.
"Additionally, the flexibility of the system enables us to provide customized service levels for our clients, which is something they really like," indicates Berns.
About National Diagnostic Imaging (NDI)
National Diagnostic Imaging (NDI) provides subspecialty teleradiology services to hospitals, imaging centers, office-based imaging practices and outpatient clinics. NDI's U.S. based and fellowship trained, Board-Certified subspecialty radiologists have expertise in musculoskeletal (MSK), body, nuclear medicine and neuroradiology imaging. NDI provides daytime teleradiology coverage on a national basis and delivers a final radiology report. Since 2003, NDI's mission has been to help its clients deliver exceptional patient care through high quality interpretations and attentive, personalized services. NDI utilizes an efficient teleradiology PACS and operational model to deliver fast report turnaround and ensure its clients have a hassle-free experience – no paperwork to fax, or images to re-send multiple times. Radiologists are always available for consults and practice a proactive approach to communicating with referring physicians. NDI provides 24x7 responsive support. Learn more at http://www.ndximaging.com or call 800-950-5257.
About Perfect Imaging
Perfect Imaging provides hosted teleradiology workflow/PACS software and teleradiology business consulting services for radiologists and teleradiology practices. Perfect Imaging's flagship product, PACSstar™, combines core features from RIS, PACS, speech recognition and billing systems and integrates these with a unique workflow and routing engine designed to meet the specific needs of teleradiology operations. PACSstar is a cost-effective approach to simplifying the complex routing requirements associated with radiologists who have multi-state licensure and service multi-state imaging facilities. This enables practices to operate more efficiently, speed report turnaround and fee-per-service billing processes, and reduce overhead resulting in improved profitability. Visit http://www.perfect-imaging.com or call 216-514-9904.
###