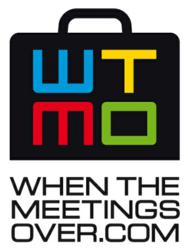 "How long have you been working on this – it's an awesome idea and much better then linked in!!"

"Fully recovered - now on to all the other events and next fashion week! loving WTMO, amazing!"
(PRWEB) May 05, 2011
WTMO is the new social network for business professionals which embraces both their working and personal lifestyles. It provides members with the opportunity to create a genuine professional profile for themselves as well as an environment to network with friends, colleagues and contacts. It also provides members with interesting content across the realms of business, travel, sport, fashion and much more besides.
WTMO CEO, Stuart Dawson says, "We're delighted with the initial reaction, it's an amazing start for us. Starting with a small amount of activity we have seen a staggering level of interest - new members are joining from all over the world and arriving from many destinations including Blogs, Forums, Twitter, Facebook and LinkedIn. For us, it has proved that we are on the cusp of something extraordinary."
He goes on to say, "WTMO embraces the fact that we are all busy and provides an environment to optimise our time online whether that's networking, consuming media or looking for something different in a new city. It's not designed for the time-rich, Facebook generation of soul-baring wall writers, but for professionals who require a social network to enhance their work / life balance."
The network has drawn instant membership clusters from the UK, US, Asia, Australia with professionals across a spectrum of industry sectors. The site itself already enables members to network and meet new business contacts in the same city at the same time which is great for business travelers. However WTMO is really excited about the opportunities surrounding mobile technology. In the not-too-distant future, members will be able to arrive at their destination, use maps to get to meetings, search for and make hotel / restaurant reservations and benefit from special offers anywhere globally via their Smartphone or iPhone.
WTMO Founder and Chairman, Brian Catton said, "I first struck upon the idea a few years ago whilst on business in Thailand. I was becoming increasingly aware that there were so many likeminded business people in every city I went to and yet no easy way to network and connect; both professionally and socially."
He concludes, "It's still early days for us in the life cycle of a social media company, but we have an engaging brand, robust technology platform, ever evolving marketing opportunities and a global member base with a real appetite for connecting online. Needless to say, we are very excited about the role WTMO will play in our future work / life balance."
Membership to WhenTheMeetingsOver.com is free. To join, simply visit http://www.whenthemeetingsover.com and enter VIP in to the invite code box.
If you'd like more information about WTMO, please contact:
Caroline Purdon on +44 (0) 1225 445110 or caroline(at)whenthemeetingsover(dot)com
###