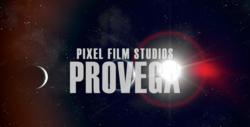 It was very important to have a lot of control over a flare, but be very easy to use"
Aliso Viejo, California (PRWEB) November 09, 2012
Pixel Film Studios, creator of special effects plugins for the post-production and broadcast markets, announced the availability of ProVega. A custom lens flare lighting effect plug-in for Apple Final Cut Pro X.
Add high-end lens flares to FCPX projects with ProVega™ by Pixel Film Studios™. This collection of professional lens flares was designed to create naturalistic streaks and light spots caused by light reflecting inside a camera lens. The ProVega™ flares are ready to be be animated and customized for footage.
"Each of the Presets were created with extreme care" Said Christina Austin, CEO of Pixel FIlm Studios. "It was very important to have a lot of control but be very easy to use".
Create a realistic core lens flare with ProVega™. Unlike other digitally generated lens flares, PROVEGA™s' were professionally made to have the shimmer, rays, shape, fall-off, and color of naturally occurring optical flares.
Anamorphic lens flares in current Sci-Fi films and music videos. With ProVega™, users can take a little bright spot in your footage and stretch it horizontally across the screen with a tinted fall-off.
Now introducing the Stage Light plugin for FCPX. This is great plugin for drawing focus to a subject. Simply drop the plugin over a light source in footage like a street light, and instantly Stage Light adds a more dramatic look while focusing attention to a point of interest.
ProVega™ was designed to provide real-time feedback and on-screen controls, so users can customize and create the perfect flare for your scene. First choose the preset flare type that users want, then change the scale, blur, and tint parameters to achieve a desired look. Animate your lens flare for when the camera or light source is moving.
Pricing and Availability: The Pixel Film Studios Plug-ins are available today through the Pixel Film Studios website starting at $19.95 USD. For more information, please visit the Pixel Film Studios website.
Established in 2006, Aliso Viejo, California-based Pixel Film Studios is an innovative developer of visual effects tools for the post-production and broadcast community. Their products are integrated with popular non-linear editing and compositing products from Apple FCPX. All Apple, the Apple logo, Mac OS X, and Macintosh are registered trademarks of Apple Inc. in the U.S. and/or other countries. All other trademarks and trade names are the property of their respective owners.