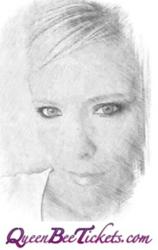 Barbra Streisand Pre-Sale tickets are now on sale for three new concerts that have been added to the singing star's upcoming concerts. She will perform in Las Vegas on November 2nd, San Jose on November 5th, and Los Angeles on November 9th.
Germantown, WI (PRWEB) September 19, 2012
There are only a limited number of Barbra Streisand Pre-Sale tickets available, and fans who are able to purchase them need to act now in obtaining their seats. This is a one-time opportunity for acquiring Barbra Streisand Fan Pre-Sale tickets to one of the three additional concerts that are happening in November. Sales are going to run high, and seats are not expected to last.
The multi-talented entertainer has eight concerts that have been planned for October, and there are still Barbra Streisand tickets for sale for these events. Four concerts will take place in Canada on October 17th, 20th, 23rd and 29th. The singing star will also start off her October concerts with an appearance in Philadelphia on the 8th at the Wells Fargo Center. She will be welcomed back to her hometown of Brooklyn on the 11th and 13th when she performs at Barclays Center. On the 26th of the month, the entertainer travels to Chicago for an appearance at the United Center. Both the October 8th and 26th concerts will include special appearances by guests Il Volo and Chris Botti. All of the performer's newly added November concerts will also include these same guests.
Barbra's newly added concerts include November performances in Las Vegas, San Jose, and Los Angeles. She will perform at the MGM Grand Garden Arena in Las Vegas on Friday, November 2 at 8:00 PM. She will then move on to San Jose to perform at the HP Pavilion on Monday, November 5 at 8:00 PM. Finally, Barbra will hit the Hollywood Bowl in Los Angeles on Friday, November 9 at 8:00 PM. Streisand fans from all over the country will be purchasing tickets for these shows during today's pre-sales. The general public on sale for the Las Vegas show happens on September 21st, while the public on sale for the San Jose and Los Angeles concerts happen on September 24th. QueenBeeTickets.com will be offering discounts on these seats via promo code until all tickets have sold out.
Barbra Streisand is a very talented singer and songwriter, but she has also directed and produced films and has acted in a number of films as well. She delighted fans with her portrayal of genuine characters in "Funny Girl" and "Hello, Dolly." Pertaining to the music side of her career, she has sold approximately 140 million copies of her numerous albums around the world. Thirteen of those albums have attained Multi-Platinum status. The star has also won quite a few prestigious awards, including a Kennedy Center Honors Award, eight Grammys, five Emmys and two Academy Awards. The talented lady has had an active career since 1957, and her musical repertoire includes Broadway tunes, traditional pop songs, jazz and adult contemporary hits. Now that the versatile and very popular entertainer is appearing in concerts during October and November, it is possible that ticket brokers will have Barbra Streisand tickets for sale for only a limited time. Seats are expected to sell out rapidly for appearances by such a famous and successful performer.
Barbra Streisand has managed to raise $25 million for organizations that promote issues dear to her. In 1986, The Streisand Foundation was established. It was responsible for contributing an amount in excess of $16 million through grants for organizations working with issues such as civil rights, nuclear disarmament, voter education and women's topics.
The singer/songwriter's upcoming fall concerts will be the fifth time she is taking part in live entertainment for the benefit of her fans. The Barbra Streisand Fan Pre-Sale is a big event that enables certain individuals to purchase their seats before tickets go on sale to the general public. It is certainly an opportunity that should not be passed up.
Customers visiting QueenBeeTickets.com will probably find Barbra Streisand ticket prices to be more affordable than many other sources. Ticket transactions take place on an easy-to-use website that always implements secure measures to protect all personal data. Patrons can also rest assured that their tickets will arrive in ample time for the concert. Excellent customer service is provided for additional information or answers to questions. Barbra Streisand Pre-Sale tickets are now available for fans but are expected to sell quickly.