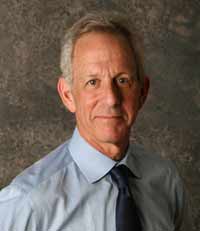 (PRWEB) February 10, 2012
Attorneys Fred Pritzker and David Szerlag are strongly urging people with DePuy ASR XL Acetabular Hip System total hip replacements to contact them regarding the multidistrict litigation (MDL) against Depuy Orthopaedics, Inc. On December 7, 2010, federal lawsuits against DePuy Orthopaedics, Inc. were transferred to the United States District Court for the Northern District of Ohio and assigned to the Honorable David A. Katz (In re: DePuy Orthopaedics, Inc., ASR™ Hip Implant Products Liability Litigation (MDL 2157)).
MDL is not a class action lawsuit because only the pretrial proceedings are consolidated. The individual lawsuits maintain their identity. MDL is authorized under 28 U.S.C. § 1407 when federal actions involve common questions of fact and centralization will "serve the convenience of the parties and witnesses and promote the just and efficient conduct of the litigation."
In the DePuy ASR hip MDL, the Court found that "The actions share factual issues as to whether DePuy's ASR XL Acetabular Hip System, a device used in hip replacement surgery, was defectively designed and/or manufactured, and whether DePuy failed to provide adequate warnings concerning the device, which DePuy recalled along with another ASR device, the ASR Hip Resurfacing System, in August 2010. Centralization under Section 1407 will eliminate duplicative discovery, prevent inconsistent pretrial rulings on discovery and other issues, and conserve the resources of the parties, their counsel and the judiciary." (Read the transfer order here.)
In September of 2011, the Court approved the "Plaintiff Fact Sheet," a form that each plaintiff in MDL No. 2197 who has undergone revision surgery must complete and serve within a set period of time. Over the last month, Plaintiff Fact Sheets have been required to be completed for cases filed. These forms are a discovery device to allow the parties to get a comprehensive review of the plaintiff's social, medical and work history and to verify the lot and serial number of the DePuy ASR implant.
These Plaintiff Fact Sheet forms are quite involved and supporting documentation is required. Attorneys Fred Pritzker and David Szerlag are assisting DePuy ASR hip patients with the completion of these forms.
Attorneys Fred Pritzker and David Szerlag represent patients throughout the United States injured by medical products. They have won tens of millions of dollars for their clients. Szerlag recently held a leadership position on an MDL involving an over-the-counter medical product. To contact Pritzker and Szerlag call 1-888-377-8900 (toll free) or visit their website, http://www.pritzkerlaw.com. Pritzker is the founding partner of PritzkerOlsen, P.A., a national product liability law firm with offices in Minneapolis, MN.
Our Minneapolis address is PritzkerOlsen, P.A., Plaza Seven, Suite 2950, 45 South 7th Street, Minneapolis, MN 55402. This is attorney advertising.
###