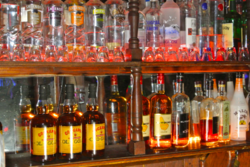 Barbados Celebrates Its Celebrity
Bridgetown, Barbados (PRWEB) May 23, 2012
Party-Destinations.com, a trusted source for the world's most fascinating party places, presents its newest video, "The Barbados Music Scene" With its unique blending of African and British elements, Barbados is a Caribbean center for cultural and modern music. It takes the Caribbean sound to a new level of international appeal.
The "Land of Music" vibrates with the rhythm of the tropics, emanating from the wind and waves and buzzing in the songs of the crickets and frogs. Fusing folk traditions with modern rock and Caribbean calypso, reggae and jazz, Barbados has created a unique sound. International pop star Rihanna's music is rooted in Barbadian reggae and dancehall, while soca's founding father, Mr. Dale, will never get rid of his permanent need to dance and grove.
Party-Destinations.com caters to party-seeking travelers who have a thirst for energetic clubs and rollicking festivals. Along the southern St. Lawrence Gap, party-goers discover a pulsating nightlife, where reggae bars and lounge acts thump alongside salsa dance halls, Irish pubs and R&B clubs.
Thousands of visitors descend upon Barbados in January to hear world-class musicians rock the annual Jazz Festival at the historic Farley Hill ruins. Since 1688, the Crop Over Festival has been central to promoting the cultural elements of Barbadian music and dance. The revelry, which celebrates the harvest season, begins June 30, 2012, and culminates with The Grand Kadooment on August 6, 2012.
Opera aficionados tote along picnic baskets and champagne flutes to the annual Holders Festival during the final two weeks of March. This year, the operatic gala features African instrumental performances, a French Soirée and a comedic cabaret production.
From the exclusive penthouses of Sandy Lane, which plays host to celebrities, rocka stars, actors and royalty, to the more affordable oceanfront suites at the Yellow Bird Hotel, Barbados accommodates all types of tourists. Exclusive party time specials, including limited-time discounts at the sizzling South Gap Hotel, are available at Party-Destinations.com.
For more information, visit Party-Destinations.com