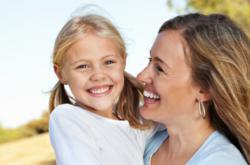 The Stem Cell Worx Intraoral Spray is creating sustainable benefit and value for its customers. It's one of the few dietary supplements that produces noticeable gains in a very short time.
(PRWEB) May 31, 2012
Is it possible to slow down the aging process?
"Aging is typically seen as inevitable, but it's actually a condition that is treatable," says Doctor David Sinclair, Associate Professor at Harvard Medical School. He continued: "Our bodies have an extraordinary ability to repair themselves."
This statement is more apparent now than ever, due to the overwhelming strides that are taking place with medical and scientific breakthroughs, especially in the field of adult stem cell developments.
Adult stem cells are our bodies own natural repair and renewal system.
In May 2012, David Prentice, Senior Fellow for Life Sciences at the Family Research Council released this statement:
"Adult stem cells remain the only type of stem cell used successfully to treat human patients. They are the one and only gold standard for clinical treatments with stem cells. Adult stem cells have many advantages. They can be isolated from numerous tissues, including bone marrow, muscle, fat, and umbilical cord blood, just to name a few. And isolating the adult stem cells from tissues of a patient or a healthy donor does not require harming or destroying the donor, giving adult stem cells a decided ethical advantage over embryonic stem cells. Adult stem cells also have a proven track record for success at saving lives and improving health on a daily basis. Over 50,000 people around the globe are treated each year with adult stem cells. The diseases and conditions successfully treated by adult stem cells, as shown by published scientific evidence, continue to expand, with published success for numerous cancers, spinal cord injury, heart damage, multiple sclerosis, sickle cell anemia, and many others."
Doctor Prentice is one of the USA's leading experts when it comes to adult stem cell science. He has known about the benefits for years. Almost a decade ago he reported:
"Adult stem cells have significant capabilities for growth, repair, and regeneration of damaged cells and tissues in the body, akin to a built-in repair kit or maintenance crew that only needs activation and stimulation to accomplish repair of damage."
"Direct stimulation of endogenous (already present in the body) adult stem cells within a tissue may be the easiest, safest, and most efficient way to stimulate tissue regeneration. Such stimulation need not rely on any added stem cells."
Three natural supplements that are significant on their own (bovine colostrum, resveratrol and fucoidan) tap into these renewal and wellness attributes and one company, Stem Cell Worx has stacked all three ingredients together and put them into a sublingual spray, to give a super boost of wellness to the body.
Many signs of physical aging can be attributed to accumulated damage done to cells, a weak immune system and free radicals and toxins. Most common free radicals include excess sun, smoking, stress and obesity. Lack of physical activity and an unhealthy diet accelerate the aging process.
The Stem Cell Worx Intraoral Spray is creating sustainable benefit and value for its customers. It's one of the few dietary supplements that produces noticeable gains in a very short time. These gains include immune defense, repair and recovery, and improved strength and energy levels through natural cellular enhancement and regeneration.
Doctor Fouad Ghaly reports: "For those of us wanting to maintain optimal health or address the effects of aging, injury, or day to day wear and tear, a smaller but steady release of our existing stem cells into the bloodstream not only builds up our natural antioxidant and immune defense systems, it also builds up our own cellular repair and renewal structures to produce considerable health."
"When my patients take Stem Cell Worx, as their daily supplement, they have a lot more energy, improved concentration and much improved levels of productiveness in all aspects of their life. And it is not hard to understand why when you see what pure, high grade ingredients are in Stem Cell Worx. Also the high rate of absorption this sublingual spray application offers ensures the supplement gets to work straight away."
Stem Cell Worx Intraoral Spray is a new age dietary supplement that aligns with today's new science.
Stem Cell Worx can be ordered directly through the website: http://www.stemcellworx.com or call +1 310-513-3007.