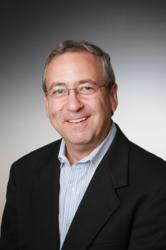 Life is a test. It's a test of perseverance, a test of faith and a test of will. I'VE DECIDED TO PASS THE TEST.
Richard London
Charlotte, North Carolina (PRWEB) June 26, 2012
Richard London is an accomplished businessman and entrepreneur. He has developed a thriving real estate investment business, started several computer companies and has also worked in law enforcement. Richard has practiced and taught martial arts for over 25 years. He is a Major in the US Air Force Auxiliary (Civil Air Patrol), and has flown extensively in the NC Search and Rescue program.
What makes author, speaker Richard London stand out is that he has accomplished all of this while beating cancer and battling Parkinson's disease.
Two years after his cancer surgery he was diagnosed with Parkinson's, but he has never let any of these health challenges interfere with his goals and relationships. Richard truly feels that everyone can direct their own happiness and success.
As London says, "Life is a test. It's a test of perseverance, a test of faith and a test of will. I'VE DECIDED TO PASS THE TEST."
Richard lives the concepts he teaches. Using the philosophy of "A Handbook for Life℠" (his book and seminar series), he has developed a successful business. Incorporating the concepts of his seminars has also enabled him to enjoy several very fulfilling avocations. But most importantly, he cherishes his relationships with his family and everyone he comes in contact with.
"Richard, is one of the most pleasant and level people I have ever come across" said aro president Chuck Robbins. Robbins continued, "He has proven to me that he is always ready to give a hand whether for a charity or a family issue and does it without complaining".
In addition to his business career, London speaks at Parkinson's conferences, and other events to let people know the alternatives to living in a discouraged frame of mind. Instead, He promotes an active lifestyle that includes scuba diving, the martial arts (he holds five black belts) and teaching others how to overcome challenges that they may experience in life (see video).
Richard is scheduled to speak at the Southeastern Parkinson's Disease Conference in Atlanta this fall. Event planners and media can view his numerous event videos at http://www.ahandbookforlife.com/seminar-video You can schedule him for your own event by contacting: crobbins(at)consultaro(dot)com or calling 704.839.3520.Buy the book (now available in Nook, Kindle and e-reader formats) at Amazon (http://amzn.to/MJCnn7) or iUniverse (http://bit.ly/MJCgbj)