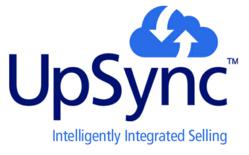 Mobile technology is changing the way sales organizations interact with customers and relevant data.
Boulder, CO (PRWEB) September 28, 2012
Enterprise Mobility company, UpSync™, is pleased to be participating in the upcoming Miller Heiman annual Sales Performance Summit, October 2 – 3 in Lake Tahoe, NV. UpSync will be discussing the "Move to Mobility: Best Practices in Integrating Device Use and Sales Effectiveness" on Tuesday afternoon.
The session will cover business customers' changing expectations around mobile device usage, engagement levels and the "user experience" associated with a more customized and integrated selling approach that is closer to consumer experience models. Key trends in enterprise mobility, including BYOD and how best of breed sales organizations utilize mobility in their sales processes, will be presented. The session will also include a live demonstration of how mobile devices, integrated sales process apps, including Salesforce CRM, along with mobile and HTML5 optimized content, can be used in the field to increase sales performance and actively engage customers on a whole new level.
Vice President of Sales, Gary Galusha will lead the presentation and discussion. "We are excited to present to at the Sales Performance Summit. Miller-Heiman considers enterprise mobility an important enabler to field sales success – and so do we." Galusha added, "We believe that UpSync enhances the mobile opportunity by providing an easy-to-use platform on which both sales and marketing professionals can simplify, coordinate and improve their selling process." When asked about including mobile as a strategic focus at this year's summit, Leigh Hooker, Miller Heiman COO and Summit Master of Ceremonies, said, "Mobile technology is changing the way sales organizations interact with customers and relevant data. With so much information available, sales professionals are benefitting from technologies that allow them to filter through information, to more quickly locate what is relevant to the customer, and provide a better experience."
UpSync lets enterprises take sales performance to the next level. Sales professionals can quickly and easily find the right content to add impact and personalized value to each customer engagement. UpSync automatically shares customer and content use data with Salesforce CRM to seamlessly integrate into existing sales processes and compliance policies. Content usage data and feedback from the field lets marketers improve the quality of sales content and allows organizations to simplify access to the most relevant content for mobile users. The net result is that field reps spend less time preparing and more time selling. UpSync offers a free trial version of their software available for download from the Apple app store.
Boulder based UpSync™ offers enterprises with a mobile workforce an efficient means of managing, accessing and distributing their content and business applications to any mobile device. The company's cloud-based solution was developed to support today's data-driven sales and marketing organizations and to accommodate the proliferation of smartphones and tablets. UpSync's Intelligently Integrated Selling™ platform simplifies access to mission-critical content and information, regardless of device or connectivity. It was developed to meet the compliance needs of public and multi-national enterprises, but is simple enough to support the smallest field organizations.
Miller Heiman is the proven leader and innovator in sales execution with more than 30 years of helping businesses grow profitable sales by increasing their close rates, lowering the cost of sales and reducing the length of the sales cycle. The company's common framework of easily repeatable methodologies, combined with a tradition of research and thought leadership, helps firms of all sizes win complex sales. Miller Heiman is a worldwide leader in sales performance with programs in 20 languages and corporate offices in the United States, the United Kingdom and Australia. For more information, visit http://www.millerheiman.com.