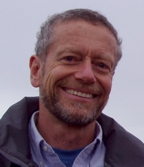 One of the most basic ways to control stress is by using proper breathing techniques. EZ-AIR PLUS is a software program published by the BFE to help you breathe better when sitting at your computer.
(PRWEB) January 05, 2012
The IBNA (Israeli Biofeedback-Neurofeedback Association) is proud to announce an intensive 3-day training workshop with a leading international biofeedback expert, Dr. Erik Peper, Ph.D. Professor Peper will teach effective techniques he is using and share forty years of experience with a variety of cases requiring thinking outside the box. The event is scheduled to take place January 11-13, 2012 at the Hi-Tech Center, 7 Atnufa St. Petach Tikva, Israel. Each day, Dr. Peper will speak about a different topic:
Day 1 - Wednesday, January 11 th, 09:30- 17:00
Making the Invisible Visible with Biofeedback as a Diagnostic and Self Mastery Tool
Day 2 - Thursday, January 12 th, 09:30-17:00
Integrated Biofeedback to Manage Stress and to Optimize Health
Day 3 - Friday, January 13 th, 09:30- 15:00
From Technostress to Technohealth
Other activities:
On January 10th Dr. Peper will discuss his latest book; Fighting Cancer-A Non Toxic Approach to Treatment which was co-authored with Robert Gorter, M.D., Ph.D. The book describes a new paradigm of understanding and treating cancer by focusing on mobilizing and activating the immune system. Admission is free.
Contact information for registration:
Yuval Oded
Mail: mentalfit(at)gmail(dot)com
Website: http://www.ibna.org.il
Costs: 3 day workshop - $420.00 USD; individual workshops - $160.00 USD
Workshops are co-sponsored and in collaboration with:
BFE, SAN (Society for Applied Neuroscience), Psy-Phi Advanced Psychological Solutions and
Medtechnica (http://www.medtechnica.co.il)
When asked about the importance of identifying and treating stress, Dr. Peper replied, "For more than 70% of patients who visit their primary physician with a physical complaint there are no physiological causes. In most cases, discomfort is aggravated or initiated by stress and living in a life pattern that is the does not allow regeneration. Most anti-anxiety, anti-depression and sleeping medications increase pathology and morbidity. Thus, self-regulation strategies offer much more long term benefits."
One of the most basic ways to control stress is by using proper breathing techniques. EZ-AIR PLUS is a software program published by the BFE to help you breathe better when sitting at your computer. The Biofeedback Basics suite by Dr. Erik Peper is a must for professionals seeking accreditation from the Biofeedback Certification Institute of America (BCIA). It is built specifically to be used with the recently published "Biofeedback Mastery" text published by the Association of Applied Psychophysiology and Biofeedback (AAPB).
About Dr. Erik Peper
Erik Peper, Ph.D. is an international authority on biofeedback and self-regulation and since 1971 he has been researching factors that promote healing. He is Professor of Holistic Health Studies / Department of Health Education at San Francisco State University. He is President of the BFE and past President of the Association for Applied Psychophysiology and Biofeedback. He holds Senior Fellow (Biofeedback) certification from the BCIA. He was the behavioral scientist (sport psychologist) for the United States Rhythmic Gymnastic team. He has a biofeedback practice at BiofeedbackHealth (http://www.biofeedbackhealth.org). He received the 2004 California Governor's Safety Award for his work on Healthy Computing and the 2005 Sheila Adler Award from AAPB for his efforts to support and encourage student participation. He is an author of numerous scientific articles and books and has co-produced weekly Healthy Computing Email Tips. He is a recognized expert on stress management and workplace health who has been featured on ABCNews.com and in GQ, Glamour, Men's Health, the San Francisco Chronicle, Shape, and Women's Health. Dr. Peper lectures and teaches around the world.
About the BFE
The BFE is a non-profit foundation entirely supported by corporate and non-profit organizations and individuals and through the sale of software, classes, webinars and workshops in the BFE Online Shop. Their mission is to provide professionals worldwide with a greater understanding of biofeedback. The next BFE Annual Conference is scheduled to take place September 11-15, 2012 in Rzeszów, Poland.
Contact:
Carol Meyers
Education Manager
Biofeedback Foundation of Europe
education(at)bfe(dot)org
###