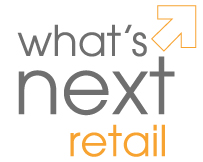 Atlanta, GA (PRWEB) January 06, 2012
In a post on retail thought leadership site WhatsNextRetail.com, Dayforce Chief Security Officer John Orr previewed some interesting sessions focused on Human Capital Management (HCM) that will be held at the National Retail Federation (NRF) 101st Annual Convention and Expo held January 15-18 in New York City.
Orr, an industry expert on HCM in the retail sector, discussed how HR/PR and operations continue to converge at an exponential pace.
"Workforce management had traditionally focused on operations and finance. However, as we consider core HR/PR and the strategic elements of acquiring, managing, developing, and assessing human capital, many retailers are viewing these areas holistically and moving away from the traditional silo approach," he said. "As a result, the inherent integration across these functional areas continues to deliver increased value and real-time visibility and impact on profitability and the resources required to deliver it. From compliance to visibility, this is becoming a very powerful combination."
Orr said he recommends two sessions at the upcoming NRF Convention that will focus on this topic.
-Julie Sedlock, Group Vice President of Operations at Aeropostale, will present Delivering a Winning Customer Experience: Leveraging Mobile Technology to Drive Operational Performance! on Sunday, January 15 at noon.
-Cathy Pryor, SVP of Operations and Vicki Moore VP of HR at Hibbett Sports are presenting Hibbett Sports: Driving Top-Line Growth Through Strategic HCM on Tuesday, January 17 at 11am.
John Orr is the Chief Strategy Officer at Dayforce and a contributor to WhatsNextRetail.com, a thought leadership site led by members of the Retail Industry Partner Community, a network of Microsoft Dynamics partners. You can read more from John Orr at What's Next Retail.
###