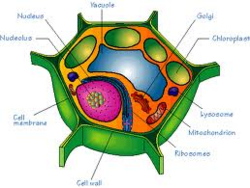 Animal Cell @ EurekaMag.com
Mannheim, Germany (PRWEB) January 06, 2012
The Biology and Health Website EurekaMag.com publishes insights into all areas of the life and health sciences including biology, agriculture, horticulture, forestry, geography, environment and health. Drawing from this pool of scientific disciplines, it publishes articles, reviews and insights on biological topics including those which have recently attained attention. While the Biology and Health Research Category contains over 36 million references, most of the reviews are included in the Biology and Health Keyword Category, the Biology and Health Keyphrase Category and in the Biology and Health Reviews Category of the online science magazine. All content is now available on a user-friendly and fast Mobile m.EurekaMag.com Website.
The EurekaMag.com review of animal cells covers eukaryotic cells which contain complex structures enclosed within membranes. The differences between eukaryotic cells and prokaryotic cells is the membrane-bound structure which encloses the nucleus carrying the genetic material. All species of complex organisms including animals, plants and fungi are composed of eukaryotic cells, while most species of prokaryotes including bacteria and single-celled microorganisms are composed of prokaryotic cells. The EurekaMag review of animal cells covers experiments sequencing eukaryotic RNAs. It mentions the presence of mitochondrial plasmids in several fungi and in sorghum, maize, Vicia faba and Beta vulgaris. The sequences fit a universal five-helix secondary structure model for 5S RNA A clustering method which was used to reconstruct an evolutionary tree from 82 eukaryotic 5S RNA sequences. Results show that the regions between the individual tubulin genes are transcribed at the same rate as are the genes themselves and that putative transcripts from the intergenic regions have a half-life of less than one minute. Another evolutionary study analyzed ribosomal RNA sequences of photosynthetic eukaryotes. A dendrogram based on these sequences was constructed by a distance matrix method and the resulting tree compared with established views concerning plant and algal evolution. The authors recognized the following monophyletic groups of photosynthetic eukaryotes: the Rhodophyta, a group consisting of Phaeophyta, Bacillariophyta and Chrysophyta, and the green plants, comprising green algae, Bryophyta, Pteridophyta and Spermatophyta. They concluded that green plants may have originated from some type of green flagellated organism such as Chlamydomonas and that land plants seem to have originated from some form of charophyte such as Nitella.
EurekaMag.com presents a scientific review of Ideal Protein which is the name of a commercial diet developed by the medical doctor Dr. Tran Tien Chanh. It was designed 25 years ago as a means of preserving lean body mass, including muscles, bones and other tissues, while losing fat. It is based upon the theory that obesity problems are rooted in the body's dysfunctional use of insulin. According to this theory, this insulin dysfunction is triggered by excessive intake of simple carbohydrates, processed foods, sugar and saturated fat. The EurekaMag.com review of Ideal protein covers experimental results of applying such diets. Ideal proteins may be defined as the exact balance of amino acids needed for maximal growth. Ideal proteins are based on digestible amino acids. Several pieces of information need to be known before experiments on the digestible amino acid requirements and ideal protein can be conducted. One attempt formulated ideal protein diets for pigs by using corn and soybean meal to meet the fifth-limiting amino acid, and adding synthetic lysine, threonine, tryptophan, methionine, or isoleucine to meet the pigs' estimated requirements. Average daily gain, ADFI, and feed efficiency were similar for pigs fed the intact and those fed the ideal proteins diets. There were no overall differences between the treatments. In other trials essential amino acid levels in the diets were based on an estimated ideal protein ratio for seabass and turkeys. Apart from reduced growth performance, no reduction in feed intake or outward pathological signs were observed in juvenile seabass fed diets limiting in threonine.
The EurekaMag.com review of Moa covers "Mode of Action" which has a number of different meanings within the biological sciences. A MOA domain is a 51-amino acid domain that is highly conserved with two plant DNA binding proteins whereas MOA cDNA encodes a protein of 293 amino acids that contains a ricin domain. These carbohydrate binding domains were first described in subunits of bacterial toxins and are also commonly found in polysaccharide-degrading enzymes. Whereas these proteins are known to display a variety of sugar binding specificities, none to date are known to share MOA's high affinity for Gal. The term "Mode of Action" is also associated with plant protection products and possibly represents the most useful pesticide classification for biologists. The circa 300 herbicides that are used in agriculture affect less than 30 different biochemical pathways. Corn plants were treated with various herbicides such as imazethapyr, glyphosate, sethoxydim, and diuron, which represent various biochemical MOA such as inhibition of specific enzymes, protein complexes, or major biological process such as oxidative phosphorylation, auxin transport, microtubule growth, and mitosis. Such herbicide modes-of-action can be determined by subjecting crude isolates from treated plants by spectroscopy and classifying the spectra by artificial neural network analysis. Furthermore, Moa refers to the extinct flightless birds endemic to New Zealand. The two largest Moas, Dinornis robustus and Dinornis novaezelandiae, reached almost four meters in height with neck outstretched, and weighed circa 230 kilograms.
The Science Magazine EurekaMag.com was launched in November 1998 as the online version of the French science magazine "Eurêka - Le magazine des sciences" published since 1995. During the past decade, it has emerged as a comprehensive aggregator of information on biology, on the applied life sciences agriculture, horticulture and forestry, on the earth sciences, on the environmental sciences, and on the health sciences.
The Science Magazine has recently been accredited by the Chinese Ministry of Industry and Information Technology with the Internet Content Provider (ICP) Number 10204677. The site delivers its content through a number of RSS feeds including a "Most Shared Content" RSS Feed and an @EurekaMag Twitter account. The @EurekaMag Twitter account currently features 47,191 tweets and 930 followers. The site also provides an EurekaMag.com portal for mobile viewing at m.eurekamag.com. The site accepts advertisements through the Google AdWords system.
###