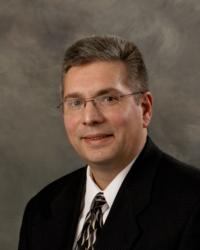 "It's important people with disabilities consider all their options, and this includes choosing to seek Social Security disability benefits." – Paul Gada, Allsup
Belleville, Ill. (PRWEB) January 05, 2012
Thousands of low-income senior citizens and people with disabilities will benefit from new federal funding for housing assistance. However, the news also points to the significant resource needs for people with disabilities, according to Allsup, which has helped tens of thousands of people to receive their Social Security Disability Insurance (SSDI) benefits.
The program provides $749 million to fund construction and rehabilitation of housing, as well as important rental assistance to very low-income seniors and people with disabilities, according to the U.S. Department of Housing and Urban Development (HUD). The funding will assist more than 4,800 households in 42 states and Puerto Rico.
"Affordable and accessible housing becomes a critical issue for people with severe disabilities who must stop working and lose that important income," according to Paul Gada, personal financial planning director for the Allsup Disability Life Planning Center. "The additional rental assistance provided to people and their families will meet urgent needs more immediately, while the new construction offers longer term hope."
Many adults with disabilities have concerns about housing, and Allsup has found in its research that individuals going through the SSDI application process are at risk for losing their homes.
About 15 percent of people awaiting Social Security disability benefits reported they expected to be in foreclosure or had entered foreclosure, according to an Allsup survey. In addition, about one-third of SSDI claimants expect to miss or had missed a mortgage payment.
"It's important people with disabilities consider all their options, and this includes choosing to seek Social Security disability benefits," Gada said.
SSDI is a payroll tax-funded, federal insurance program administered by the Social Security Administration (SSA). While working, people pay for these benefits through a portion of their FICA taxes and may become eligible if they experience a severe disability that keeps them from working for 12 months or longer, or with a terminal condition. Find more information about SSDI eligibility at http://www.allsup.com.
Why Social Security Disability Benefits Are Important
To help educate and explain the options for people with disabilities, Allsup outlines several reasons for seeking Social Security benefits.
1. Regular monthly income. Social Security provides regular monthly payments if someone is determined to be disabled by the SSA. This benefit typically provides annual cost-of-living increases, and a portion of these disability benefits may be tax free.
2. Medical benefits. Regardless of age, 24 months after the date of entitlement to cash SSDI benefits, a person is eligible for Medicare. This includes Part A (hospital benefits) and Part B (medical benefits). A variety of Medicare Advantage plans also are available to most Medicare beneficiaries.
3. Prescription drug coverage. People entitled to Medicare also become eligible for Medicare Part D, the prescription drug plan.
4. COBRA extension. The length of COBRA benefits can be extended an additional 11 months for people receiving SSDI benefits, helping them bridge the gap until they become eligible for Medicare.
5. Long-term disability (LTD) benefits. To make policies affordable, many LTD policies were designed to coordinate with Social Security disability benefits and may require policyholders to seek SSDI benefits. Complying with this requirement, whether or not SSDI benefits are ultimately awarded, can help protect a person's ability to receive LTD income.
6. Protected retirement benefits. SSDI ends when a person reaches retirement age and transitions to Social Security retirement benefits. People who receive Social Security disability benefits "freeze" their Social Security earnings records during their period of disability. Because the years in which they collected SSDI benefits are not counted when computing future benefits, their Social Security retirement benefits may be higher than if their earnings were averaged over a greater number of years.
7. Dependent benefits. Dependents under age 18 of individuals receiving SSDI benefits also may be eligible for benefits.
8. Return-to-work incentives. Social Security provides people with opportunities to return to work while still paying their disability benefits. This includes the Ticket to Work Program.
Find more resources for people with disabilities, and answers to questions about Social Security benefits at http://www.allsup.com. Individuals who think they may be eligible for Social Security disability benefits should contact Allsup's Disability Evaluation Center at (800) 678-3276.
Find answers to Medicare questions by contacting the Allsup Medicare Advisor®, which works one-on-one with individuals to help them choose the Medicare plan that best meets their needs. Visit http://Medicare.allsup.com or call (866) 521-7655.
ABOUT ALLSUP
Allsup is a nationwide provider of Social Security disability, Medicare and Medicare Secondary Payer compliance services for individuals, employers and insurance carriers. Founded in 1984, Allsup employs more than 800 professionals who deliver specialized services supporting people with disabilities and seniors so they may lead lives that are as financially secure and as healthy as possible. The company is based in Belleville, Ill., near St. Louis. For more information, go to http://www.Allsup.com.
# # #