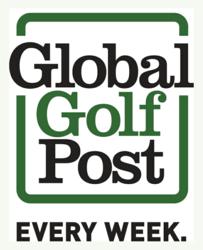 "There are too many 200,000 Euro tournaments, events where anyone who has a caddie needs to finish in the top five if she is going to make a profit" says Laura Davies
WINTER PARK, Fla. (PRWEB) January 06, 2012
Global Golf Post is reporting today that Laura Davies has lashed out at several powers-that-be on the Ladies European Tour.
In comments certain to get reaction from her fellow European players and her Tour's officials, Davies called for, among other things, a reorganization at the top of the LET that would include the hiring of more business and marketing-savvy people and less former players.
Of the LET itself, Davies told The Post that Alexander Armas, the CEO, has done well to have as many as 24 tournaments lined up for 2012 in the present climate. "It looks okay, and the new Handa Ladies British Masters at the Buckinghamshire is a great get," Davies said.
"On the other side of the coin," she continued, "the girls are crying out for more prize money. There are too many 200,000 Euro tournaments, events where anyone who has a caddie needs to finish in the top five if she is going to make a profit."
The full text of Mair's column on Davies can be found by clicking here
Davies, who began her professional career in 1988, competed on her 12th European Solheim Cup in 2011 with a 1-1-1 record and became the all-time points leader in Solheim Cup history with 25. She was recognized by the LPGA in 2000 as one of the top-50 players and teachers, and was named the Golf Writers Association of America Female Player of the Year in 1994 and in 1996.
Mair is a Senior Correspondent for The Post based in Scotland.
About Global Golf Post
Global Golf Post is the first digital weekly golf news publication in the world that offers the passionate golf enthusiast an extraordinary online experience that can be accessed across all major devices. Founded in 2010 and headquartered in Winter Park, Fla., The Post is delivered overnight on Sunday to a global and passionate golf audience.
For more information please contact – Heather Osborne (heather(at)globalgolfpost (dot)com) or click here to subscribe to Global Golf Post.
Media Contact
Heather Osborne
Marketing Communications Manager
Global Golf Post
407-250-5245
heather(at)globalgolfpost(dot)com
###