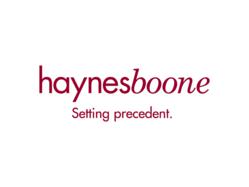 New York, NY (PRWEB) January 06, 2012
A federal judge has thrown out a comic book author's copyright challenge to Haynes and Boone, LLP client, Marvel Entertainment, ruling that he signed over all rights to the "Ghost Rider" character and origin story.
U.S. District Judge Katherine B. Forrest of the Southern District of New York granted Marvel's motion for summary judgment, ruling that she did not need to reach the issue of whether Friedrich's contribution to the Ghost Rider comic book was a work made for hire because author Gary Friedrich had assigned to Marvel whatever Ghost Rider rights he might have had. The judge's opinion found that Friedrich gave up his rights by endorsing two separate contractual transfers. Either, the court found, was sufficient to resolve the question of ownership in Marvel's favor.
With the ownership claim resolved, Forrest dismissed the plaintiffs' infringement claims relating to the use of the Ghost Rider character by Marvel and by numerous Marvel licensees including Columbia Pictures Industries, Inc., which released a feature length Ghost Rider film in 2007 and is scheduled to release another in February 2012, Take-Two Interactive Software, Inc., which produced a Ghost Rider video game, and Hasbro, Inc., which made and sold Ghost Rider toys.
New York Partner David Fleischer and Associate Sarah Jacobson represented Marvel and its licensees in the case (1:08-cv-01533 in the U.S. District Court for the Southern District of New York).
The only claims that now survive are Marvel's counterclaims for copyright and trademark infringement relating to plaintiffs' use of the Ghost Rider character.
Friedrich and his company began their lawsuit against Marvel and its licensees in 2007. The parties filed cross-motions for summary judgment regarding the ownership of the character after three years of litigation, including Marvel's successful motions to dismiss about 18 state law claims asserted in the original complaint and to transfer venue to New York from Illinois where the case was initially filed.
About Haynes and Boone
Haynes and Boone, LLP is an international corporate law firm with offices in Texas, New York, California, Washington, D.C., Mexico City and Moscow, providing a full spectrum of legal services. With more than 525 attorneys, Haynes and Boone is ranked among the largest law firms in the nation by The National Law Journal. The firm has been named one of the "Best Corporate Law Firms in America" (Corporate Board Member Magazine, 2001-2011) and recognized as a "Top 20 Law Firm" for culture and for diversity with respect to both women and minorities (Vault, 2012).
###