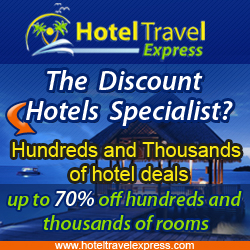 Cheap London hotels available at HotelTravelExpress for various events taking place.
Perth, Western Australia (PRWEB) January 08, 2012
Visiting the majestic city of London is understandably the dream of millions of tourists across the globe. The British capital is one city that has enchanted many, and in this January, even more will be fascinated as the month promises to be loaded with various events, all of which are spectacular. For the lovers of the reel, there is the 9th London Short Film Festival, which is billed to start on the 6th of January and will end on the 11th. At the festival, visitors and tourists alike will be treated to the best of screenings in the United Kingdom, hosted by some of the brightest talents the land has to offer. They will also be accommodated at London hotels where excellent services and comforts are provided.
And still on the entertainment scene in London, there is the London Ice Sculpting Festival, which starts on the 13th of January and ends the following day. Holding at the Canary Wharf Shops, this event features some of the best ice sculptors from various parts of the globe, and one will see them compete their hearts out, often with amazing results.
On the 12th to the 15th, there is the London Bike Show which and it will be coming up at the lovely ExCel Exhibition Center. At the show, visitors are afforded the opportunity to meet some of the most skillful bikers in the country, and of course, check out the latest bikes! The London Bike Show is one of the reasons quite a number of visitors will be coming over to the city this January.
To cope with the influx of tourists into the country, especially in a year the Olympics will be hosted; various organizations are putting adequate measures in place so as to ensure that there are enough cozy places for all tourists. HotelTravelExpress is a leader in this aspect, and for those in need of cheap hotels in London, inns or guesthouses in the city, this is the company to link up with. After years of experience and having managed various outfits across the globe, HotelTravelExpress is obviously in a very good position to advice on how one can get the very best of hotel rooms and suites at affordable rates.
For more information, please kindly log on to http://www.hoteltravelexpress.com or contact info(at)hoteltravelexpress(dot)com.
# # #