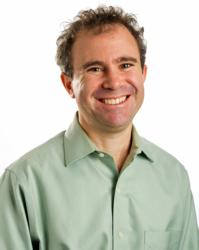 Rochester, NY (PRWEB) January 11, 2012
Catalyst today announced the hiring of Marc Solomon as the company's new director of analytics, and Dan Keating as the company's new director of technology.
Solomon previously was vice president of consumer marketing and analytics at Opower and vice president of marketing and analysis at Capital One. He brings more than 15 years of analytics experience working for Fortune 500 brands, and holds an MBA from the Stanford Graduate School of Business. Solomon specializes in identifying hidden insights within customer, market and operational data and turning them into actionable business outcomes. He will report directly to the company's two managing directors.
Keating becomes the agency's new technology director, and will lead its database development, Web development and software engineering teams in unifying technology and marketing to produce breakthrough results for Catalyst's clients.
Keating has held leadership roles at Oracle, AVT Technologies and TheKnot.com, and managed projects for Apple, Abbott, Dell, SAP, 7-Eleven, JPMorgan Chase, Bank of New York, AOL and QVC. Keating also collaborated on the marketing book, The Elements of Influence (Dutton, 2006.)
He holds an MBA from the University of Rochester. He will report to the company's chief operations officer.
Catalyst also has hired Debra Strub to direct its quality assurance group, added Andrew LaManna as director of its project management group and hired Steve Wagner as a senior data analyst.
The five new hires bring the agency's total employee count to more than 80, representing a workforce increase of more than 10% in six months.
About Catalyst
Catalyst (http://www.catalystinc.com) is a direct and digital marketing agency that helps clients acquire, retain and develop long-term relationships with their customers. We combine intellectual curiosity and inquisitiveness with hard-core analytics, deep customer insight and a measurement mindset to take the guesswork out of marketing decisions. We call it Science + Soul. Headquartered in Rochester, NY, our clients include AAA, Assurant Health, Eastman Kodak Company, First Niagara Financial Group, GE Capital Retail Bank, Heraeus Kulzer, Neff Motivation Inc., Oreck, and Valvoline, among others.
Follow us on:
Facebook:
http://www.facebook.com/scienceplussoul
Twitter:
http://twitter.com/scienceplussoul/
LinkedIn:
http://www.linkedin.com/company/26721
###