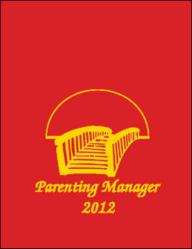 Houston, TX (PRWEB) January 13, 2012
The Center for Court Services & Counseling through it's website, co-parenting-manager.com, recommends that divorced parents and their children use personalized planning calendars to help them manage time more effectively. Planning Calendars help by concentrating and prioritizing attention on a specific activity, scheduling the set aside time and documenting and tracking parent/child future events. They also serve as a reminder of sharing times with loved ones. Facilitating time sharing arrangements with children during and after a divorce, is one of the most important parts of the court approved parenting plan. This legal document sets the bar for how successful parents will be in acquiring time management skills.
The center suggests the following tips in developing an effective time management strategy:

Parents should formulate a co-parenting priority list that is simple and attainable. Involvement of both parent and child in creating the list is a worthwhile ingredient for its success. Future activities should not be planned randomly, but selection of specific days for specific events may be more workable and attainable.
The most important tip for co-parents is to be consistent in their time sharing interactions with their children. Doing what you say you will do is not a option, but a formal commitment to do just that. Accomplishing those commitments lead to a sense of predictability that children can count on in the future.
The range of benefits in using both planner calendars and the Center's suggestions are: spending quality time with loved ones, building stronger parent-child relationships and the recognition in a job well done. The Center for Court Services and Counseling, through its website, co-parenting-manager.com, is the place for parents to go to get helpful and usable information.
Parents and others interested in learning more, can visit the website at: co-parenting-manager.com
Media contact: Mel Kaufman at 713.729.2349
###